Brocade is a leader in Data Center enterprise solutions. This new offering is a premium system for its Analytics Monitoring Platform and the new system brings speed and technology advances to this market.
The Industrial Design goal was to develop a strong brand identity for the product to reflect Brocade's corporate philosophy and premier status within the industry. The brand was to reflect the new technology offering as unique and exceptional while supporting all SFP connector access and cable bend radius constraints.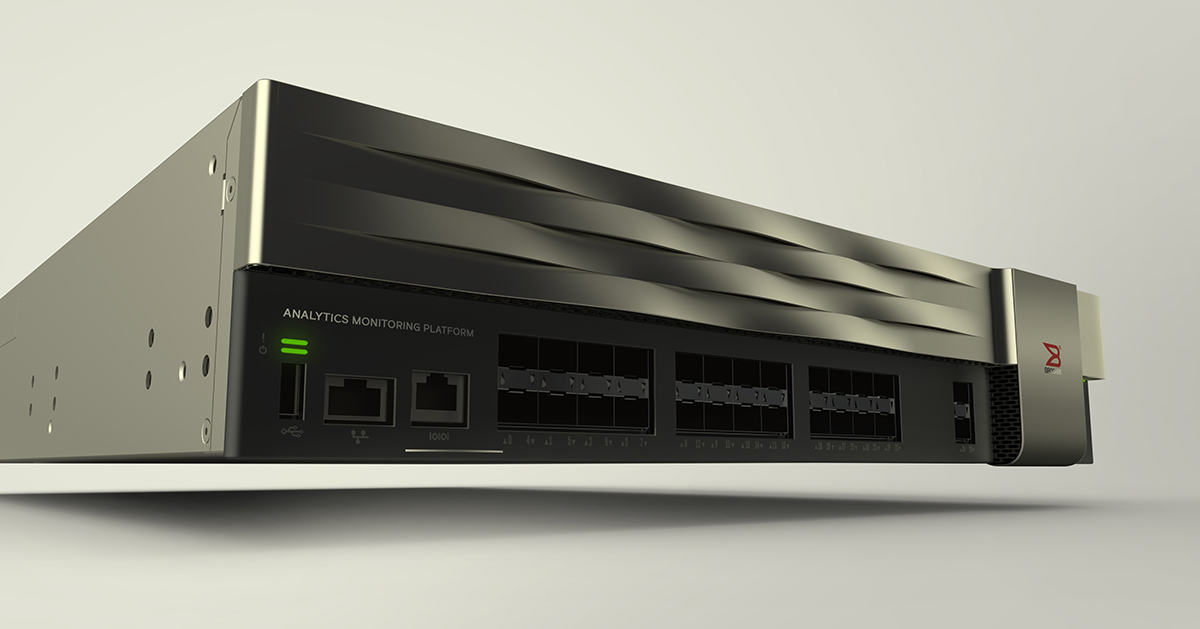 All air flow requirements could not be obstructed by the bezel so a mockup was made to test thermal performance and assure no impedance occurred to impact product function. Light pipes were designed, machined, tested and improved many times until bright enough for acceptable visibility in a lit room.

Design delivered 3D CAD to our mechanical team which had complete mechanical ownership with a high level of coordination with Brocade engineering done in Pro Engineer CAD software. These systems are rack mounted and the bezel was not customer removable.
Prototypes were machined from machine grade ABS, tested and used as master models for box-mold urethane casting in UL V-O rated material. Ultimately 20 bezels were cast, painted in multiple colors, silkscreened and assembled with multiple light pipes and 15 lb Tinnerman ball stud receptacles for initial market introduction.
Production tooling occurred in China while molding occurs in Vacaville CA, assembly is in Texas.