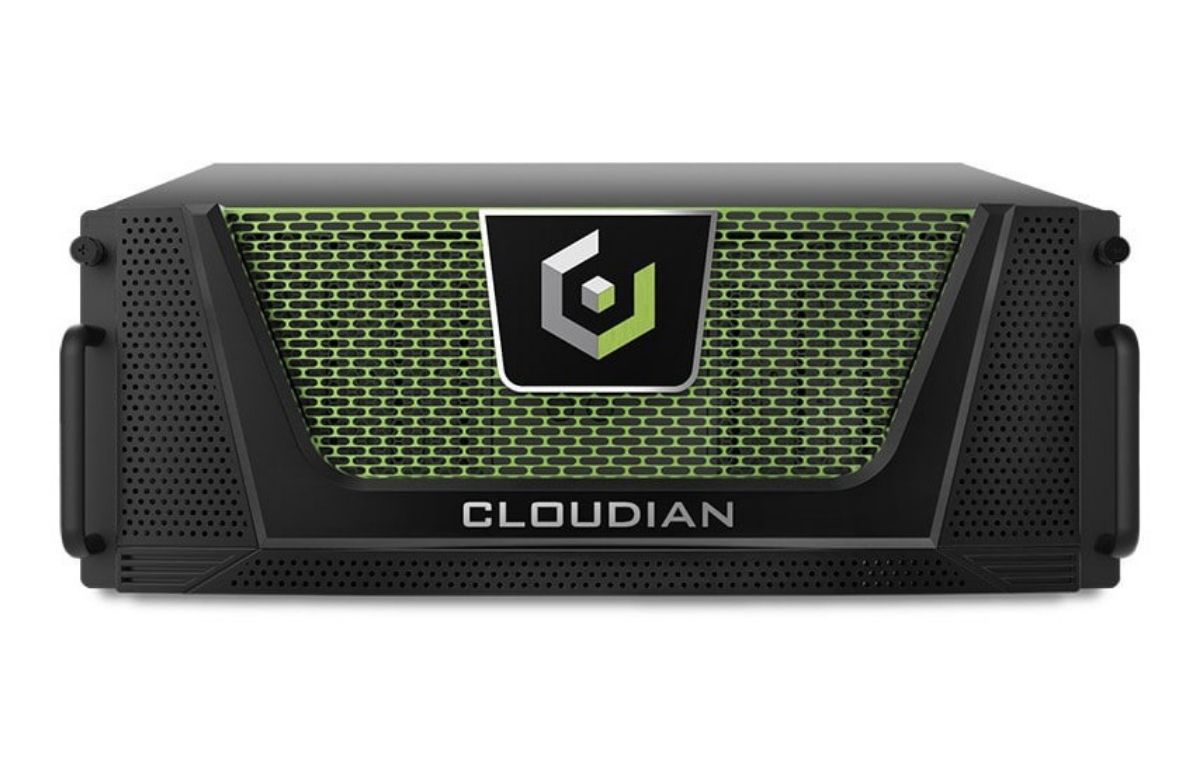 Cloudian
Industrial Design
Engineering
Prototyping
Cloudian is a cloud storage platform solution that reached out to Studio Red looking to improve their market presence. They asked us to develop a product bezel that would communicate cutting-edge technology, security, speed and reflect a more aggressive form language to meet their users' persona.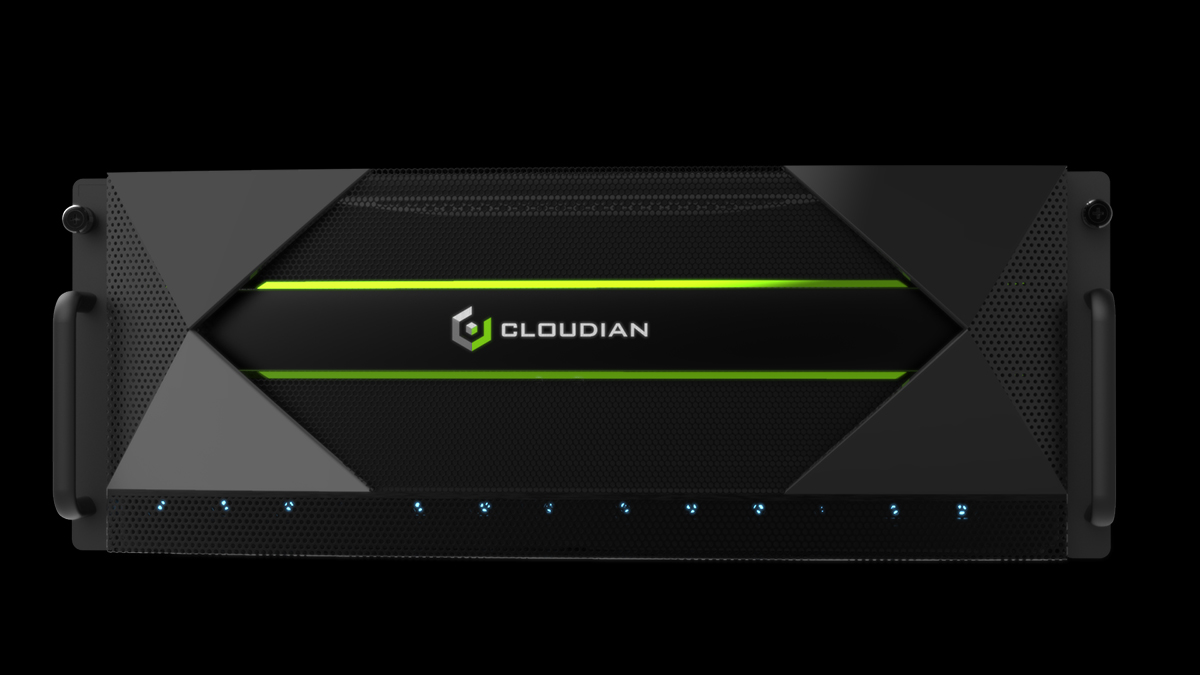 After developing concepts based on samurai imagery, in line with cloudian's previous products, we addressed the visual color scheme and significant airflow requirements. We carefully calculated and studied the airflow to create an oval pattern solution which had no negative impact on thermal requirements and improved airflow overall.
"I think the bezel looks terrific! Thanks!" – Jon Toor – VP Marketing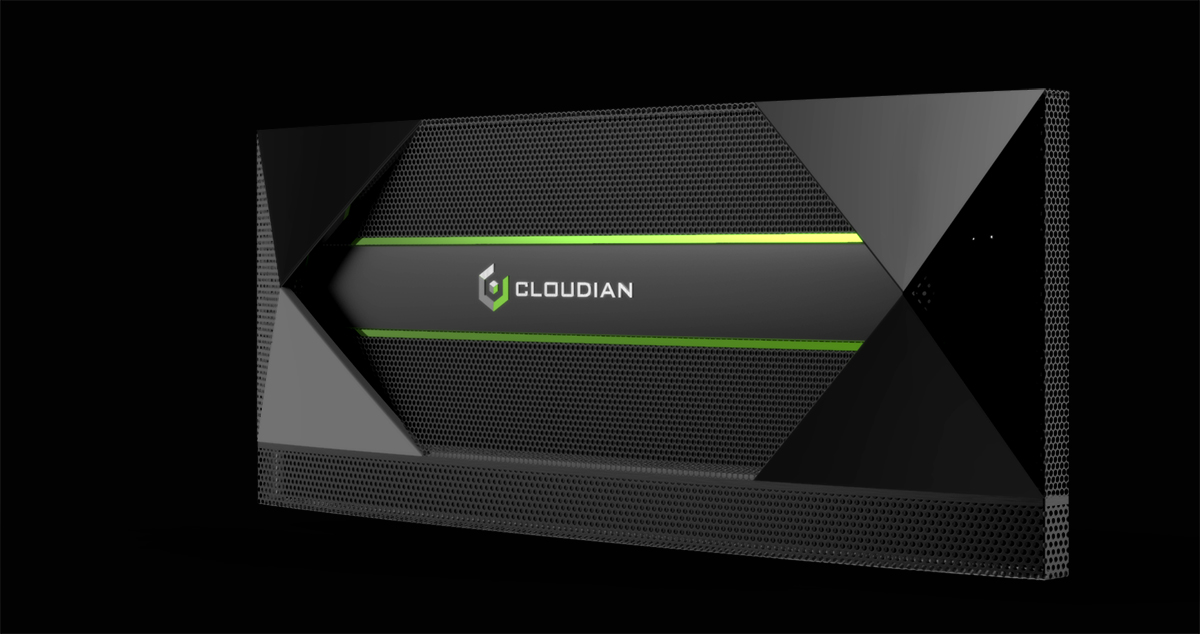 Early Concept

Detail Development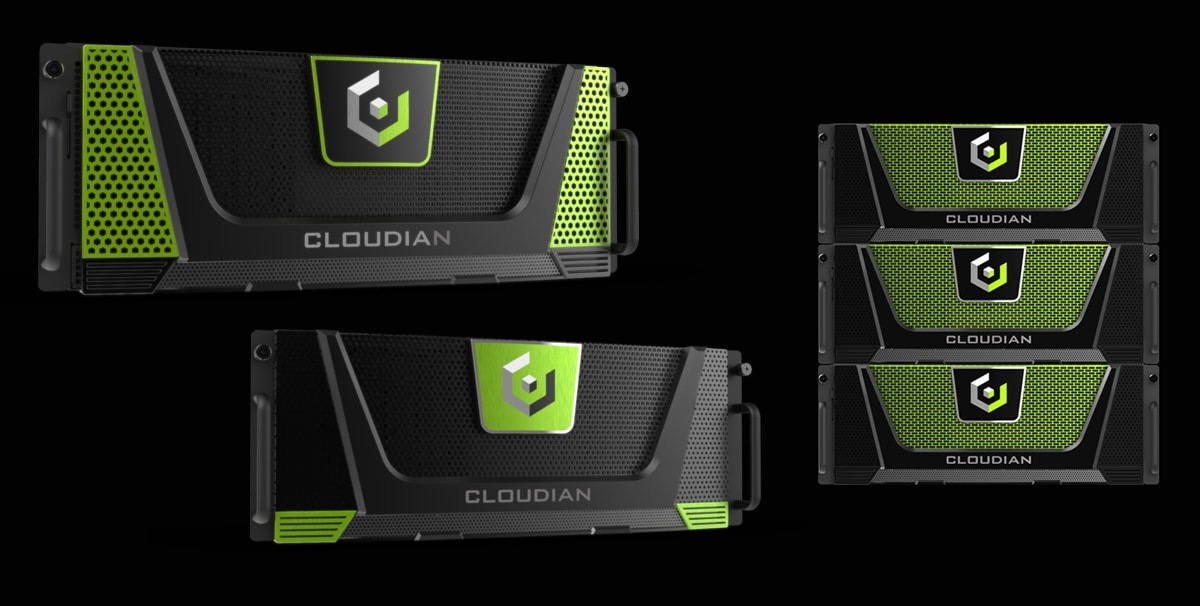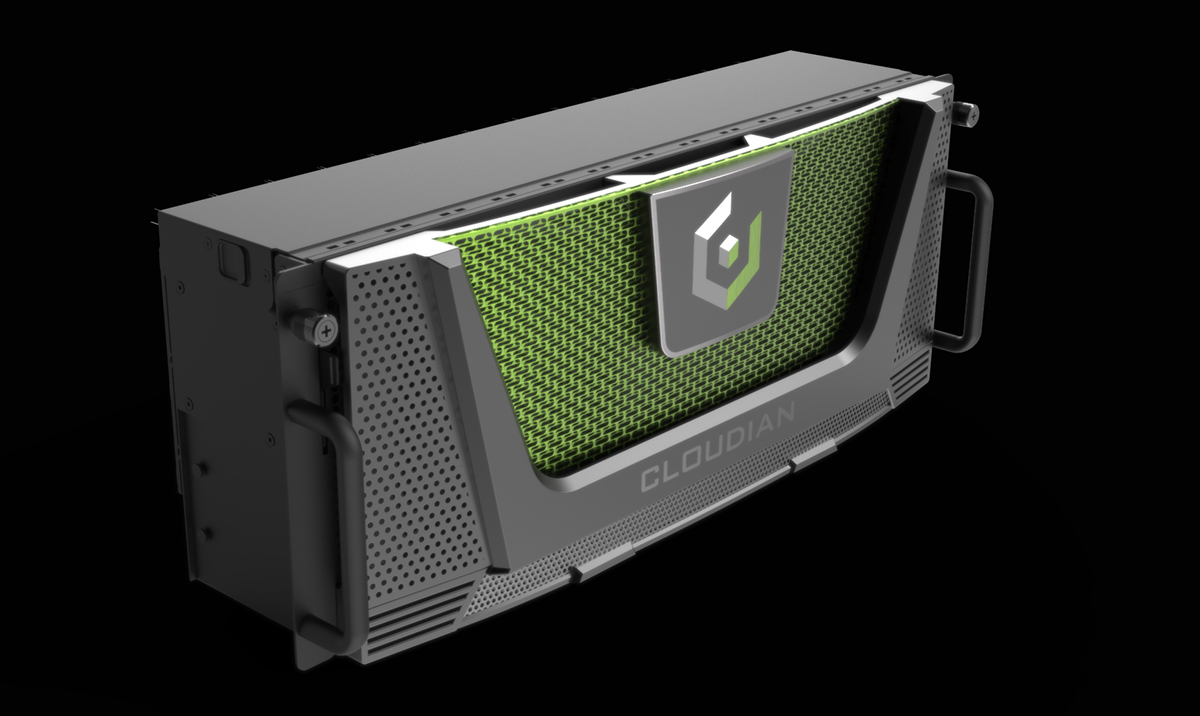 The long oval pattern also gave us another advantage of the color mass not being too dominant.
Cloudian wanted to easily grab the user's attention in a visually similar marketplace. The client wanted to incorporate their brand color in the product, so we made the oval pattern of the front face a Cloudian green. This created a proud, but less overwhelming, visual design. During the color study, we focused on 'Where people's eyes would look' and then placed the logo and name badge accordingly.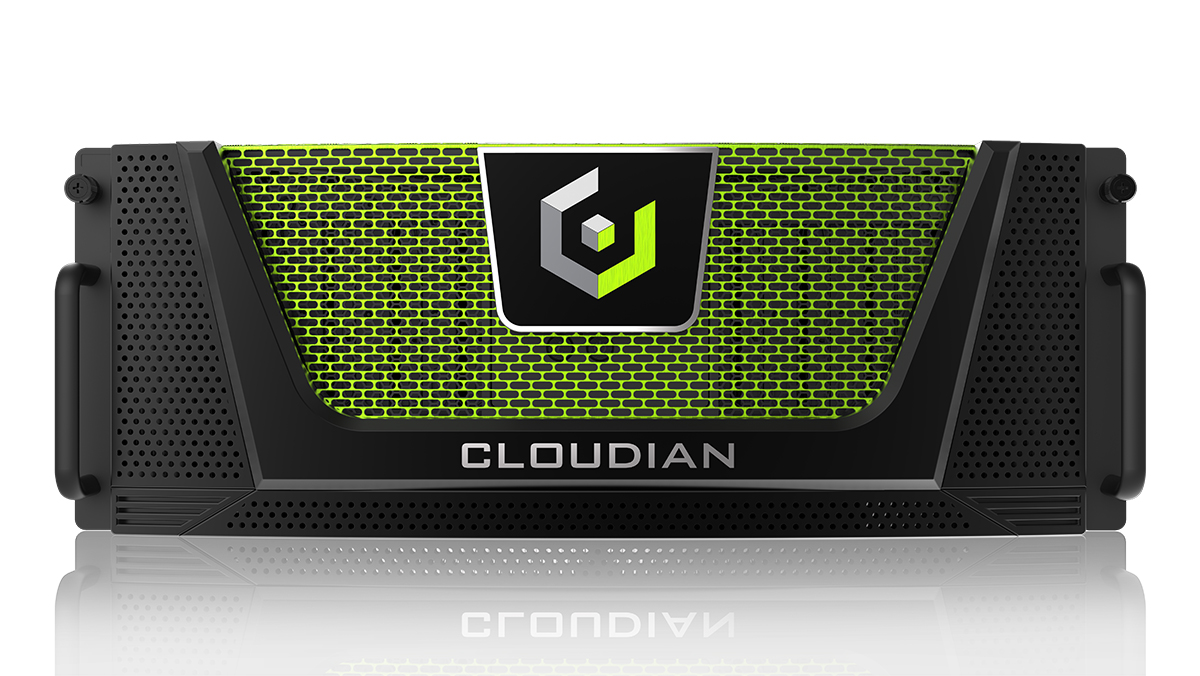 The name badge and logo are the focal point of the bezel. We wanted a high-end look for the logo and company name, to communicate the reliability of the product.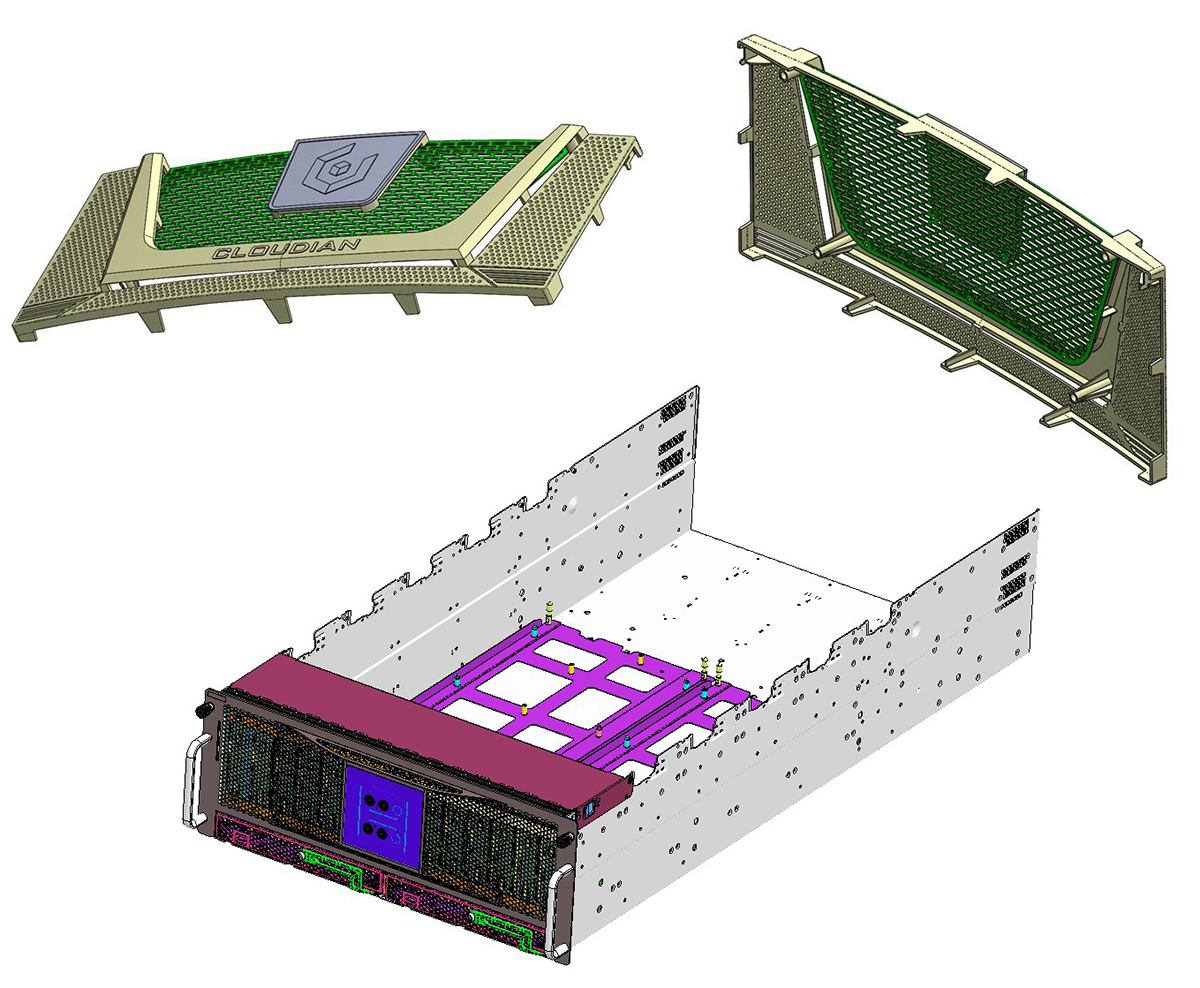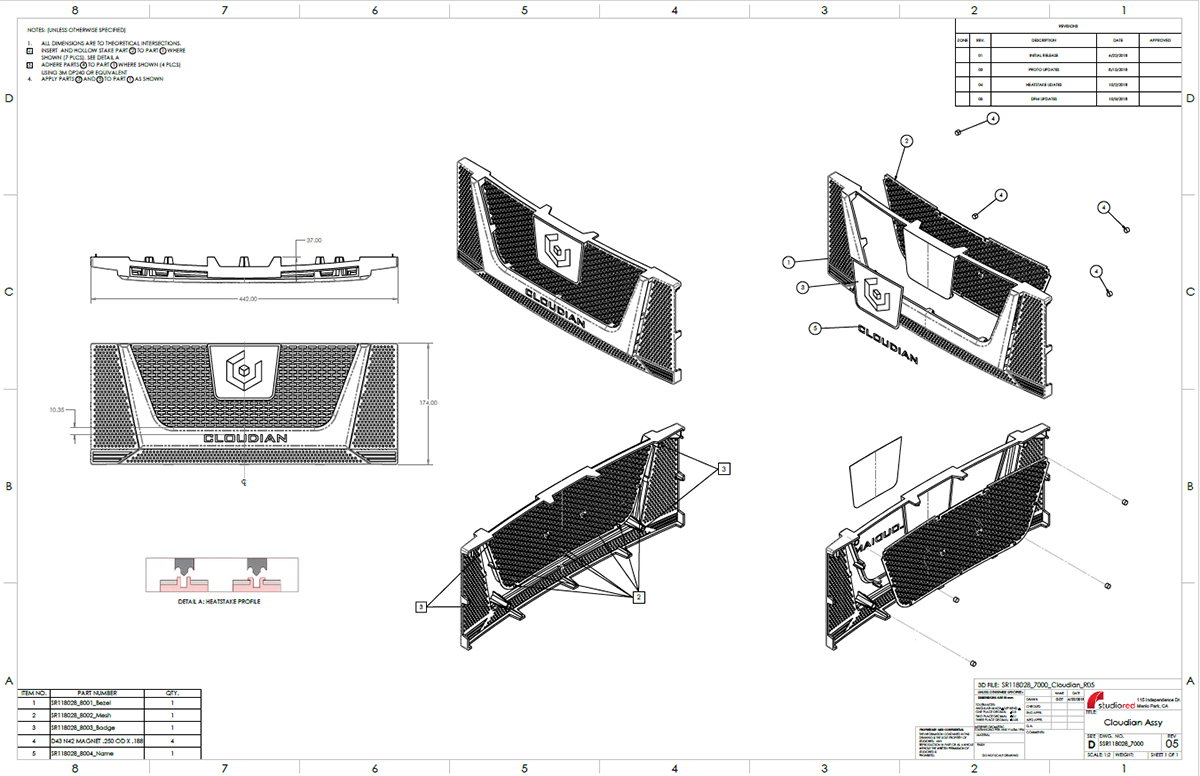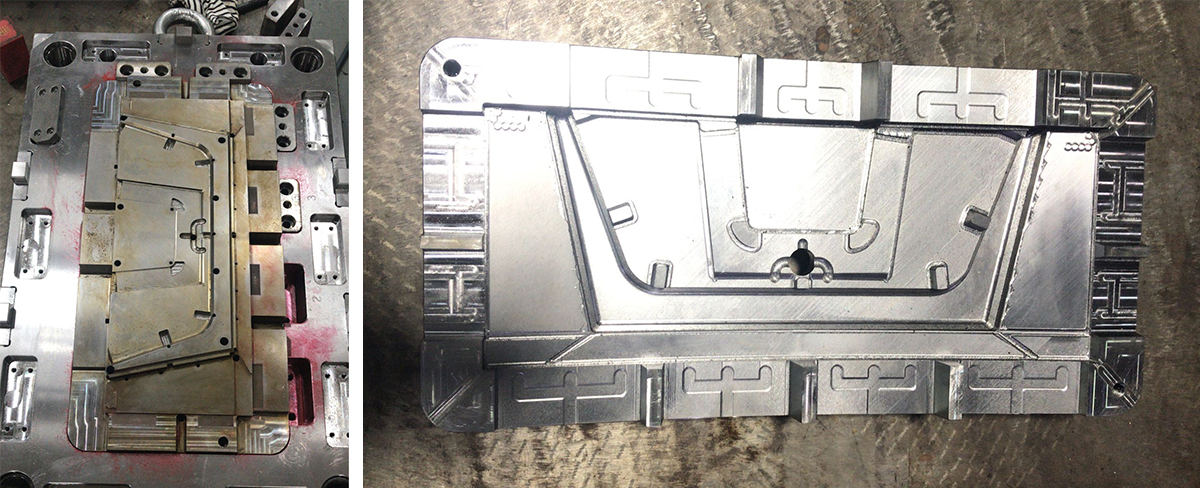 Prototype