An exploration into the future of drone technology, beyond what has been achieved today. We wanted to innovate and design an intelligent auto-piloting drone for the purpose of Security, Research, and Rescue. The goal was to push the boundaries of modern age technology and radically depart from current archetype.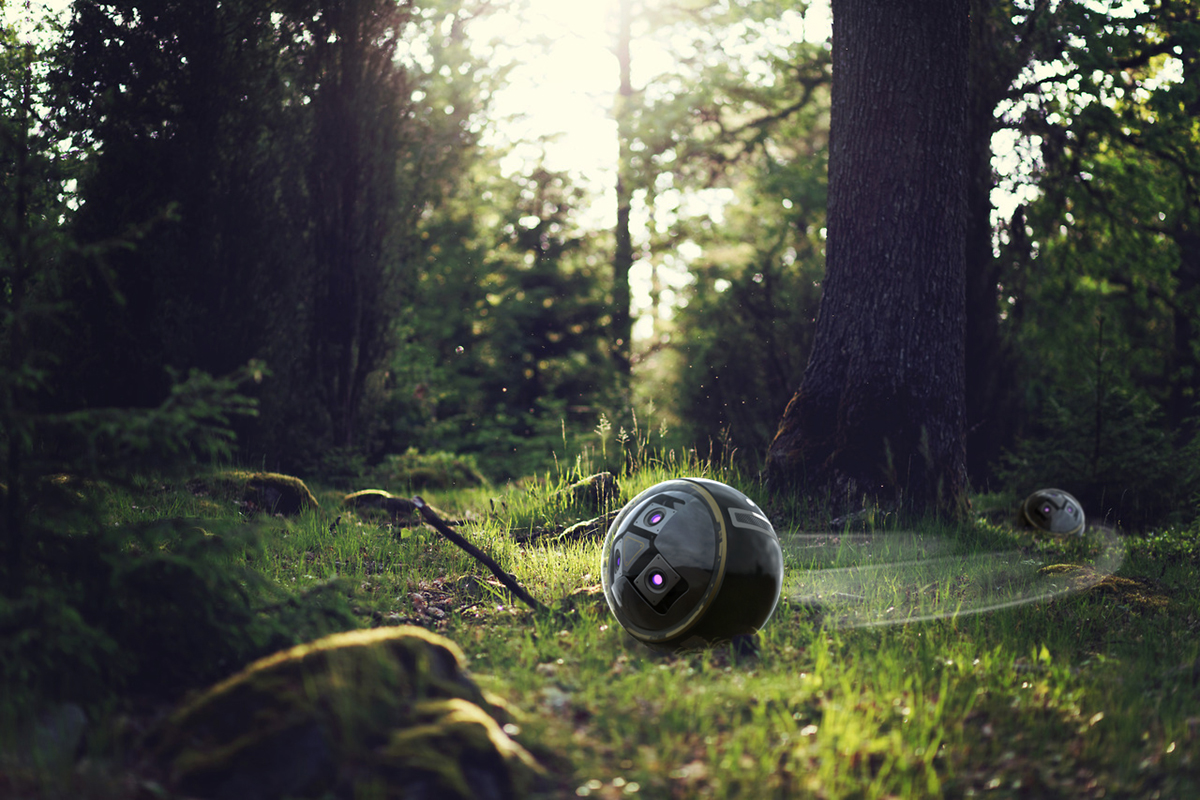 Ground reconnaissance was considered as possible through the use of a robotic ball similar to the technology deployed by the toy company Sphero. This could allow expanded coverage when the full size drone wings will not fit. Camera 360° viewing through a unique gimbal and window concept.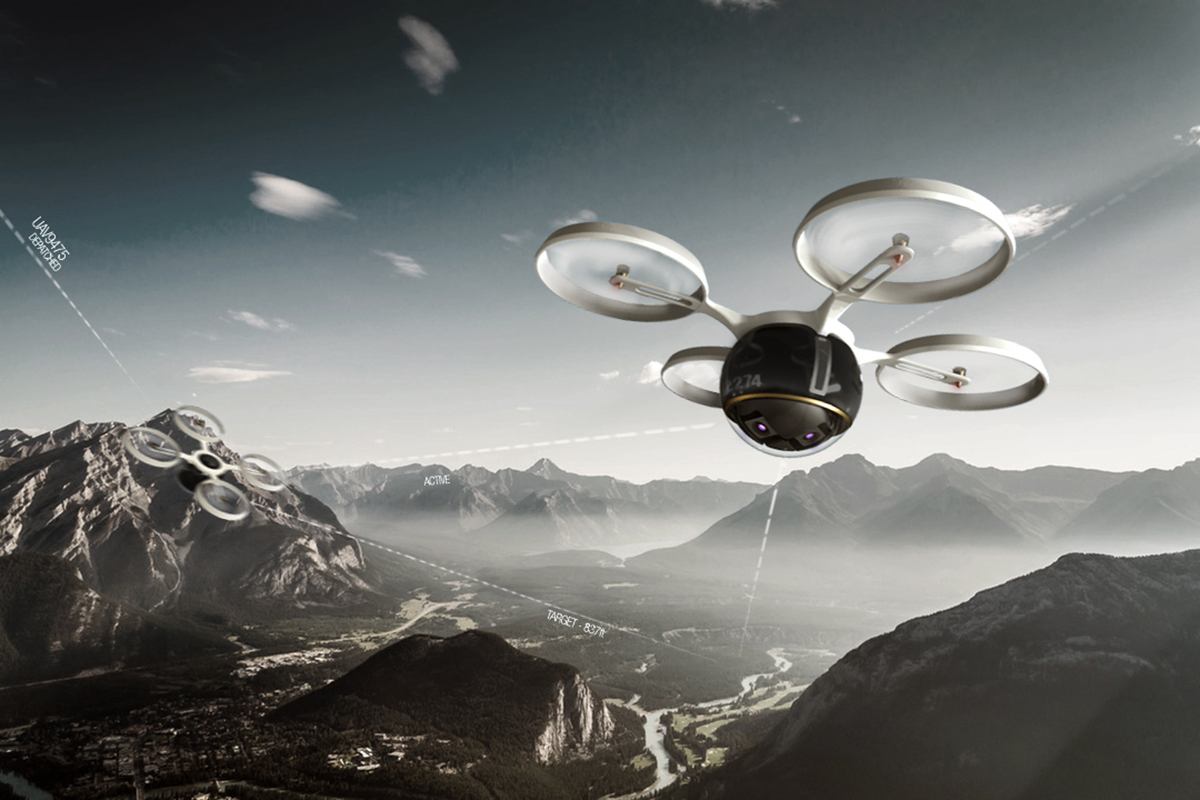 After initial creative concepts were completed, Solid works models were made and articulation and part breakup was completed. Bunkspeed renderings were the final step to represent the form, material and concept.