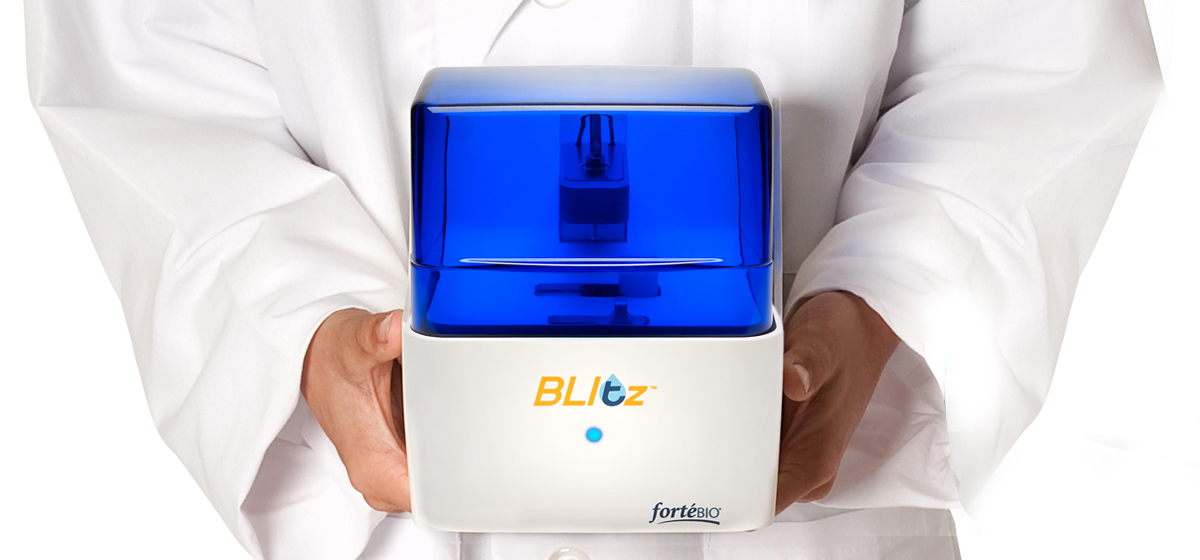 FortéBio downsized their award winning Bio-Layer Interferometry (BLI) biomolecular analysis tools to create the BLItz, its newest offering. This lower cost smaller device is used by small labs and educational institutions in a more intimate relationship with the user.
"It has impressed people worldwide."
Sriram Kumaraswamy — Sr. Project Manager at FortéBio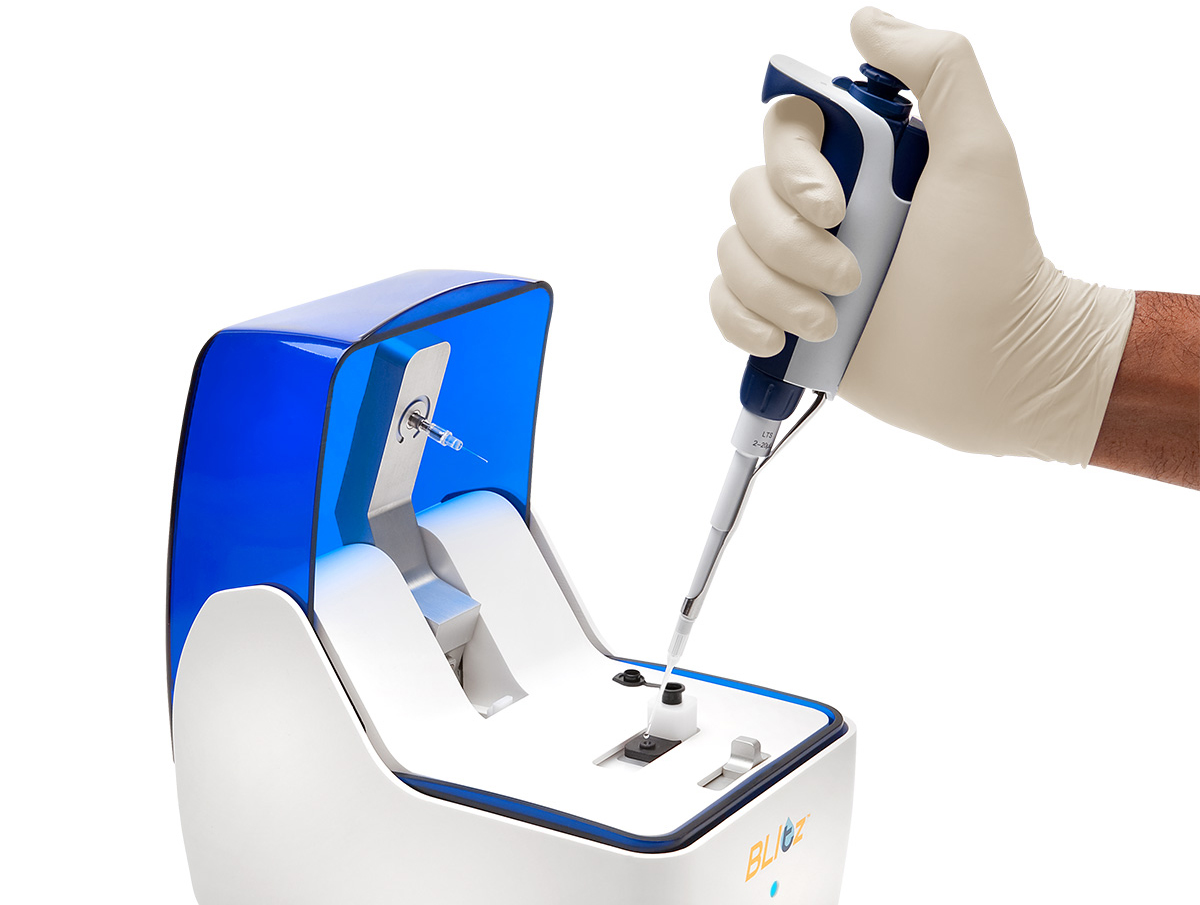 In consideration of its small footprint and intimacy with the user, FortéBio wanted a design with spirit. Working through the significant physical constraints, we created a device that not only has character, but also a level of sophistication expected by the end users of these products.
StudioRed performed a thorough task analysis to identify ergonomic and aesthetic opportunities for the BLItz system. Given the need for maximum access to the components on the inside of the device, a unique split lid was required that hinges both up and down; this was a significant challenge to the design while optimizing moldability. The result is a device that is exceptionally easy to use with convenient access to touch points. The simple, intuitive physical interface uses iconography to guide the user through sample set up and assay use.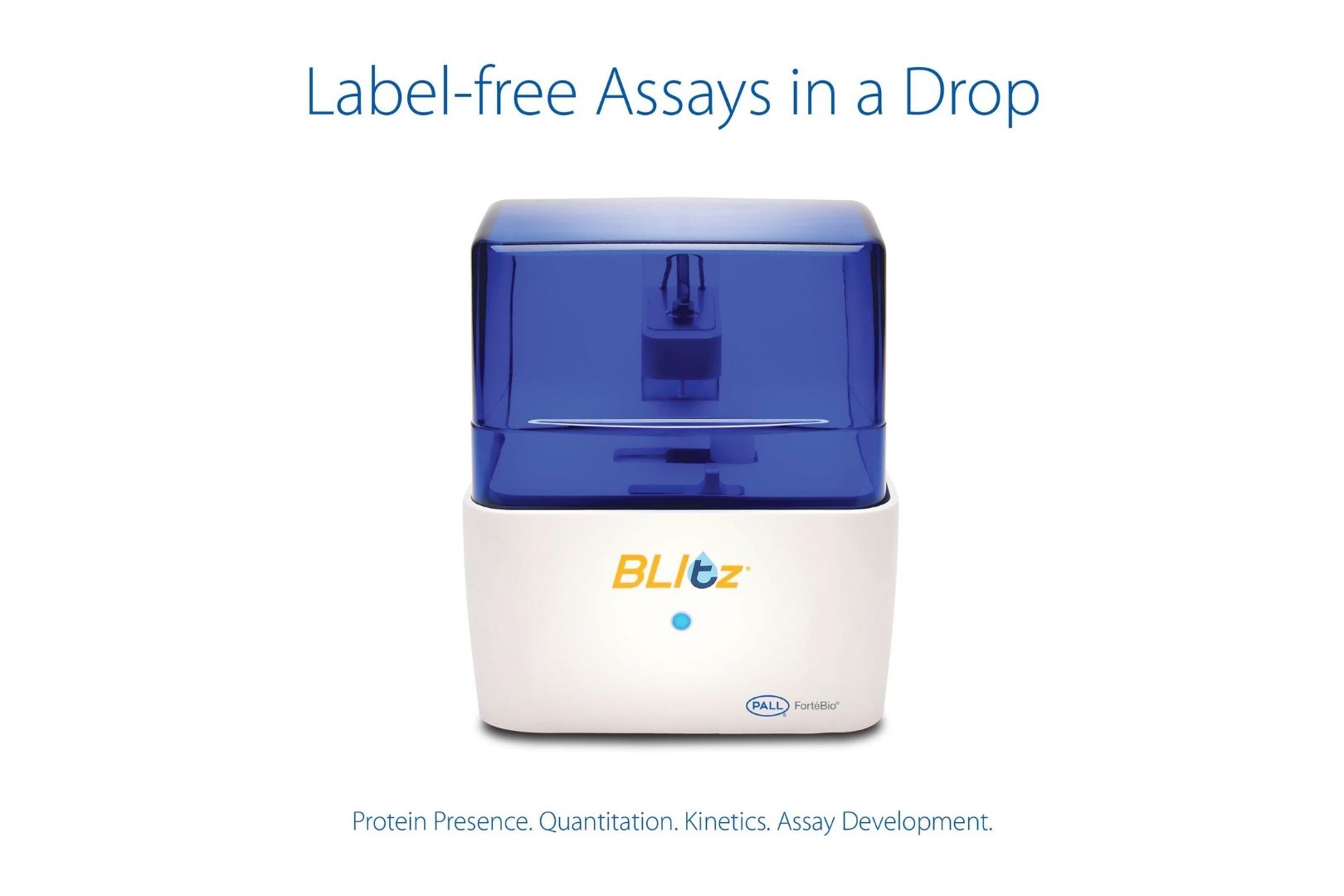 Considering manufacturability throughout the entire design process, StudioRed delivered a final design that not only met the aesthetic and ergonomic needs of the customer, but was also easily manufacturable using standard tooling without the need for expensive slides or secondary operations. The blue lens which constitutes the door, filters out light that could affect the outcome of the experiment while allowing the technician full visibility of the process.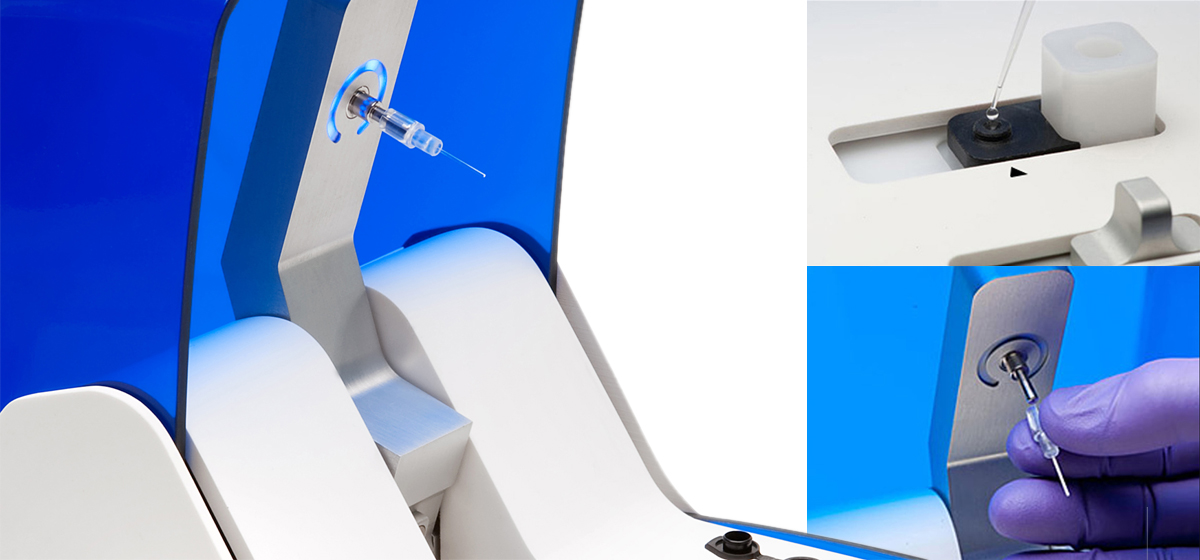 FortéBio is a life science company that provides analytical systems to accelerate biotherapeutic drug discovery and development. FortéBio's analytical capabilities enable significantly easier, faster and better characterization of drug candidates, thus providing greater value in drug development applications where existing methods have limitations. FortéBio is based in Menlo Park, CA. FortéBio