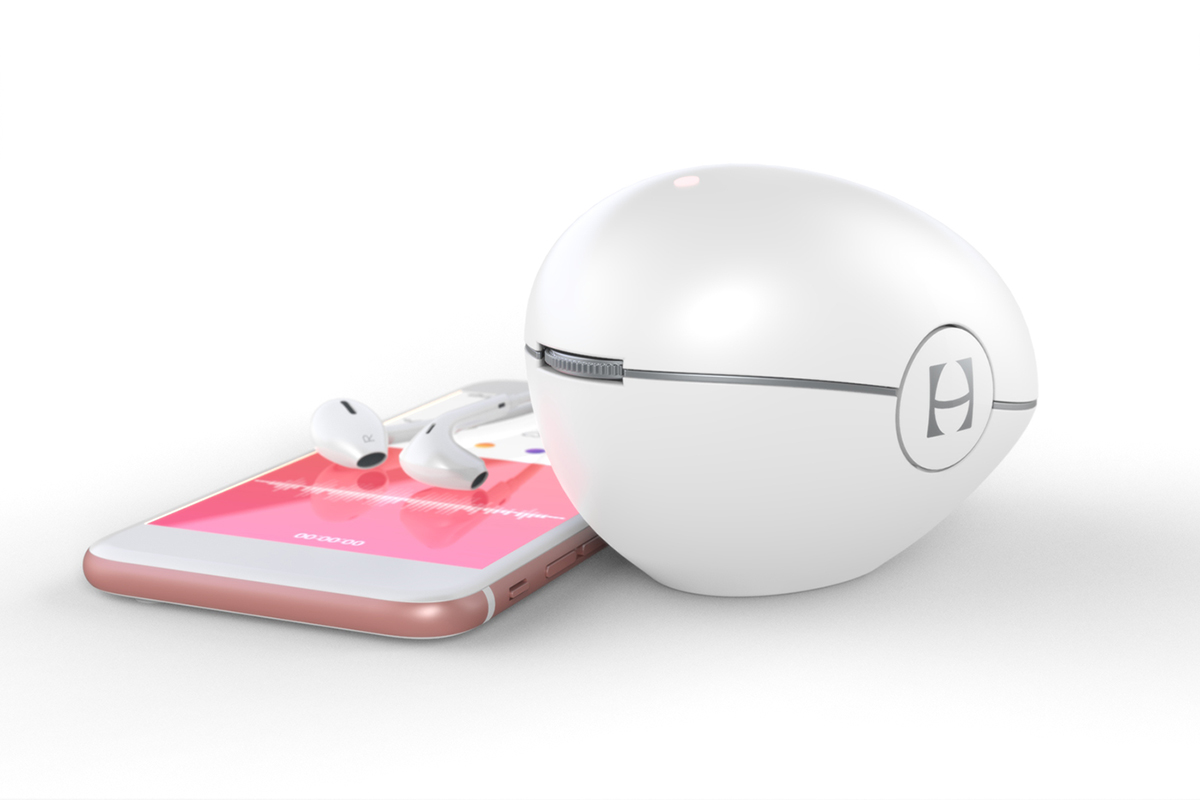 Hatch Baby Listen
Industrial Design
Engineering
Designed to help you hear your child — before they enter the world. Listen to and record your baby's heartbeat while in the womb. With audio recordings and fun visualizations, start saving and sharing memories from pregnancy. StudioRed was tasked with combining existing electronics and technology into an ergonomic and friendly product. The look and feel of this device needed be inviting and comfortable as it was to be used by a mother and father to intimately listen in on their unborn child.
The product was initially too large and cumbersome for a pleasant user-experience but too small to fit the existing PCB & components. Step by step our designers pushed and pulled the proposed design and sculpted this smaller, friendly and playful form.
The contours of the product now fit nicely in the palm of a small hand, the user interaction points are apparent, convenient and clear. The status light emits a soothing diffused glow through the enclosure materials which coincides with the app color indicators.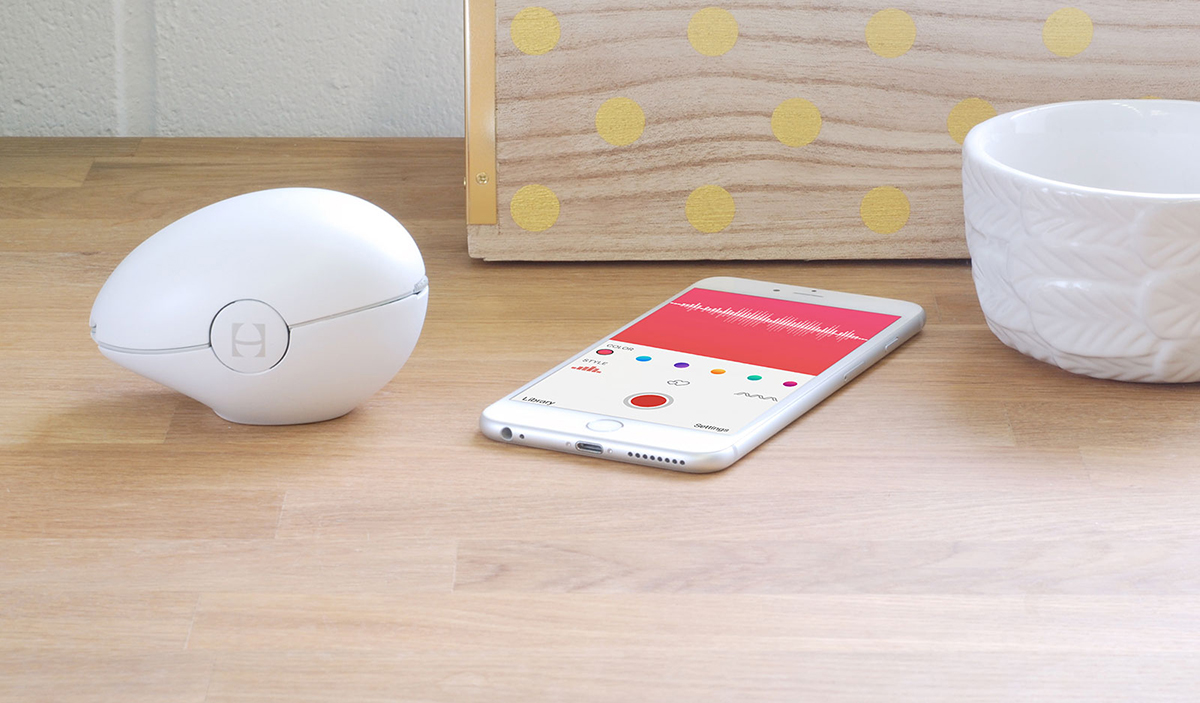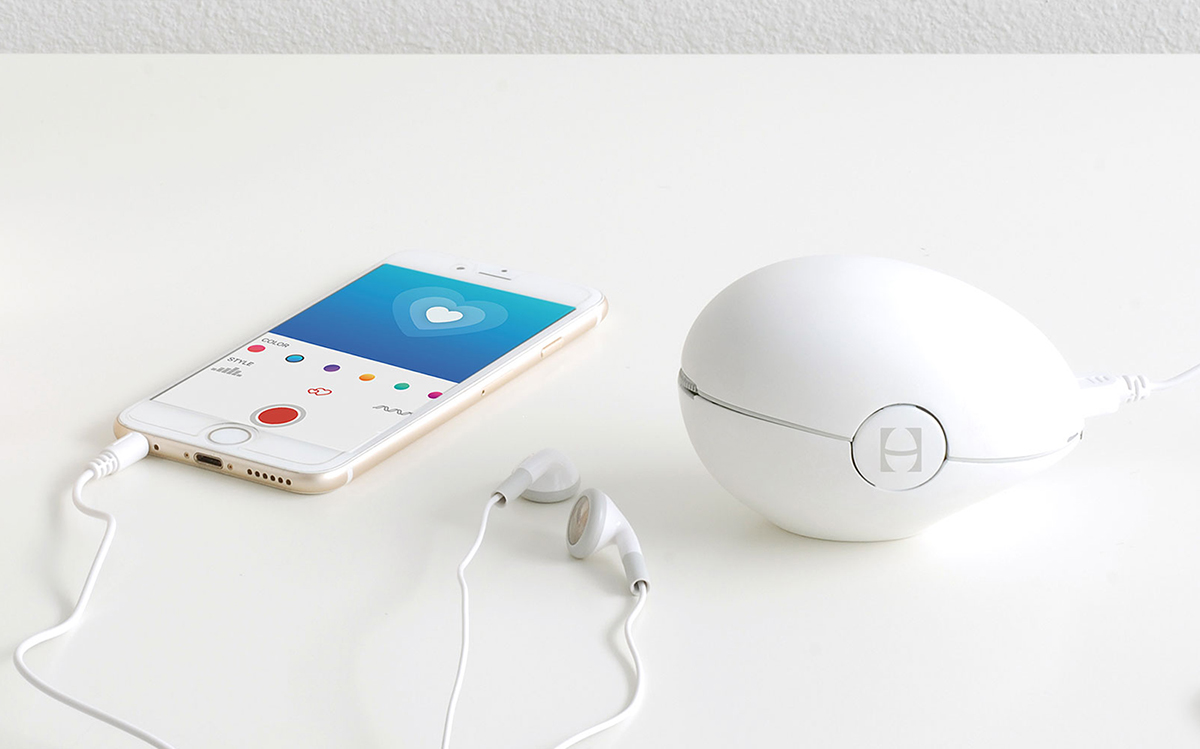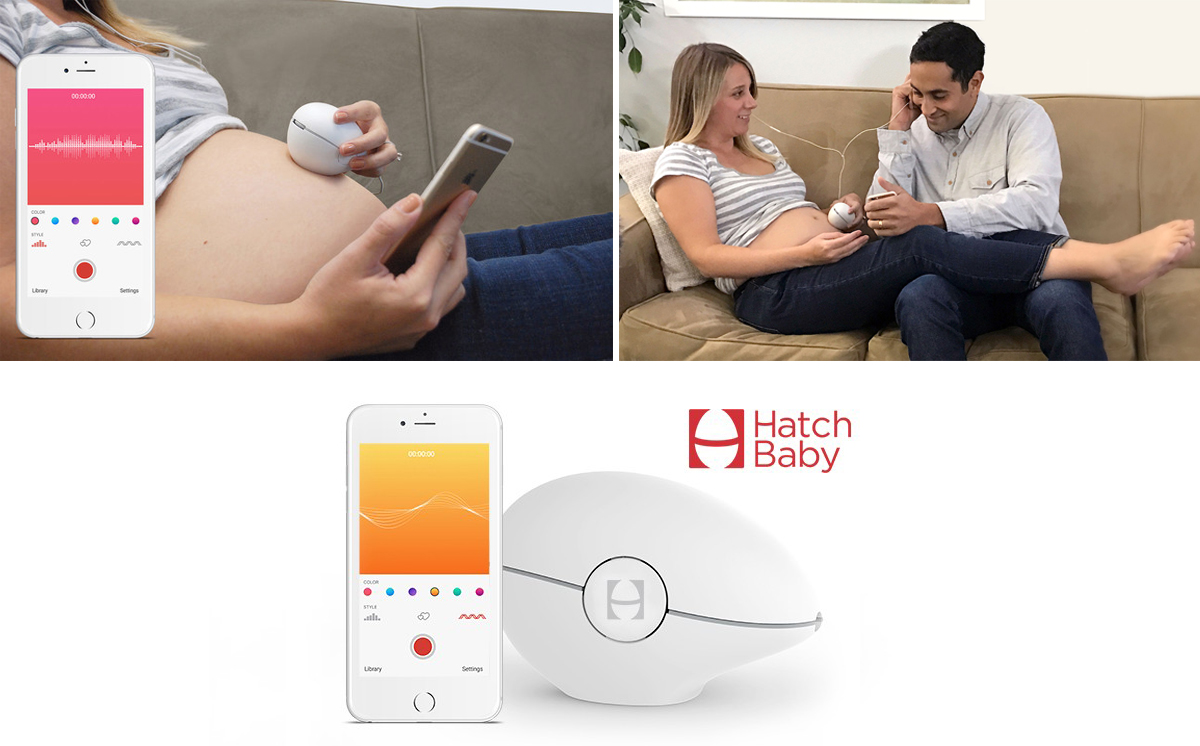 Engineering for Hatch Baby Listen involved taking an A-surface file produced by our design team and adding the necessary ribs, bosses, and snaps to incorporate the existing components including the precise Doppler emitter and receiver geometry.
To keep assembly costs down the unit is held together with 6 snaps and secured with a single screw, this allows for rapid assembly while maintaining sufficient strength for a handheld product.
Another cost saving measure was the light transmission portion of the top cover, other devices utilized a clear light pipe to transmit status lights from the PCB to the top of the unit, which is effective but adds tool and assembly costs. For Listen a more simple solution using a thin section molded into the top cover and a circular boss was used. Giving the HatchBaby Listen its sleek uninterrupted look, but when the LED turns on light shines through the thin portion of plastic letting the user know the device is functioning, the circular boss created a crisp light location so no unwanted "light spill" was seen.
The battery was made accessible by removing the top cover as button snaps were created in the lower half of the enclosure that could be disengaged for battery replacement. Finite Element Analysis was performed to ensure that the buttons would provide the desired feel and holding force.
Hatch Exploded View 1200 from StudioRed on Vimeo.