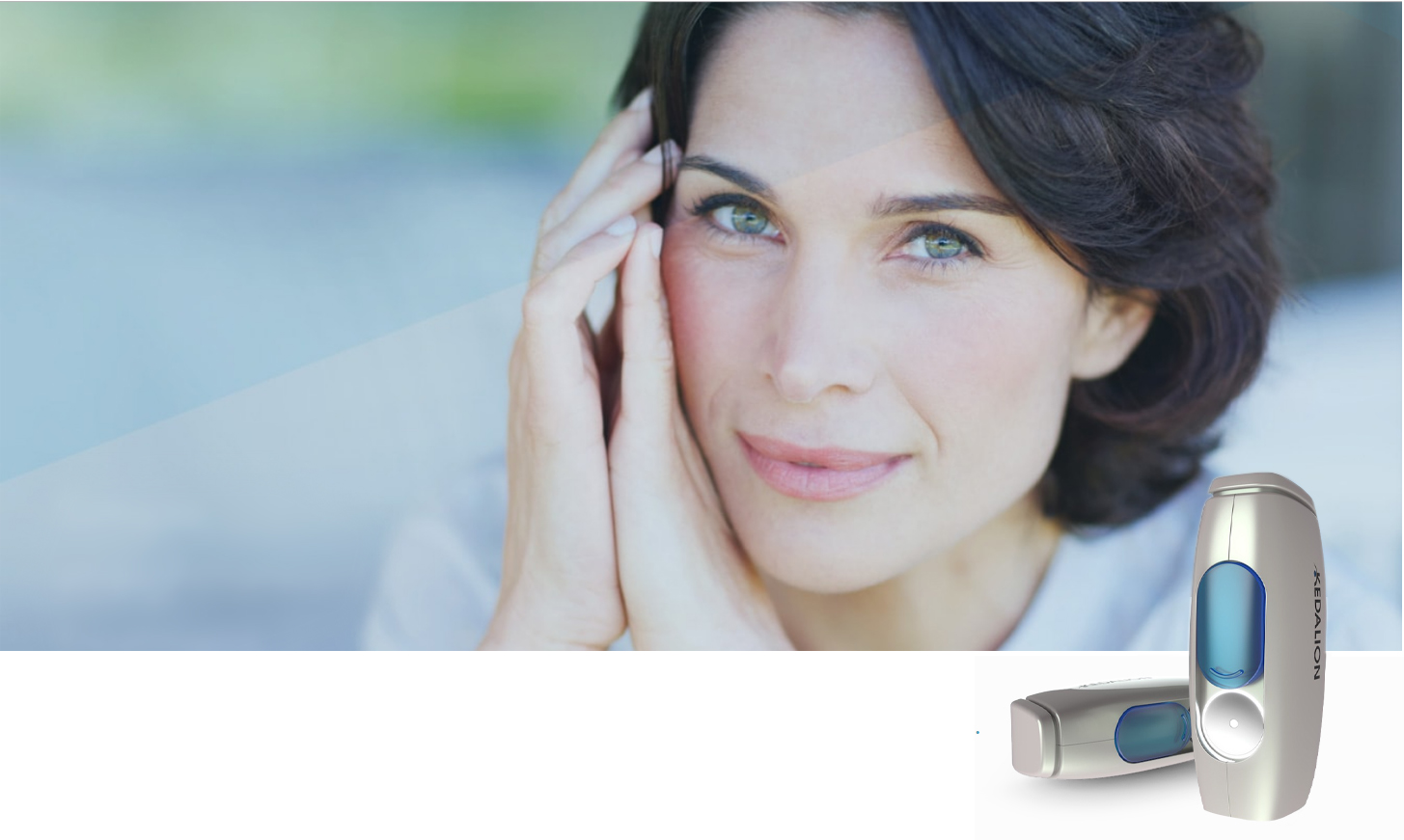 Kedalion Therapeutics
Brand & Research
Industrial Design
Engineering
StudioRed has teamed up with Kedalion Therapeutics and together we are revolutionizing the delivery of topical eye medications which treat ocular diseases.
AcuStream™ is a novel delivery system improving patient outcomes by enabling a simple, straightforward and comfortable treatment using an ultrasonic miniscule stream of liquid and a concave focusing mirror. The AcuStream™ device is meant to replace clumsy cumbersome eye-droppers and deliver ocular-care more easily, precisely, and comfortably.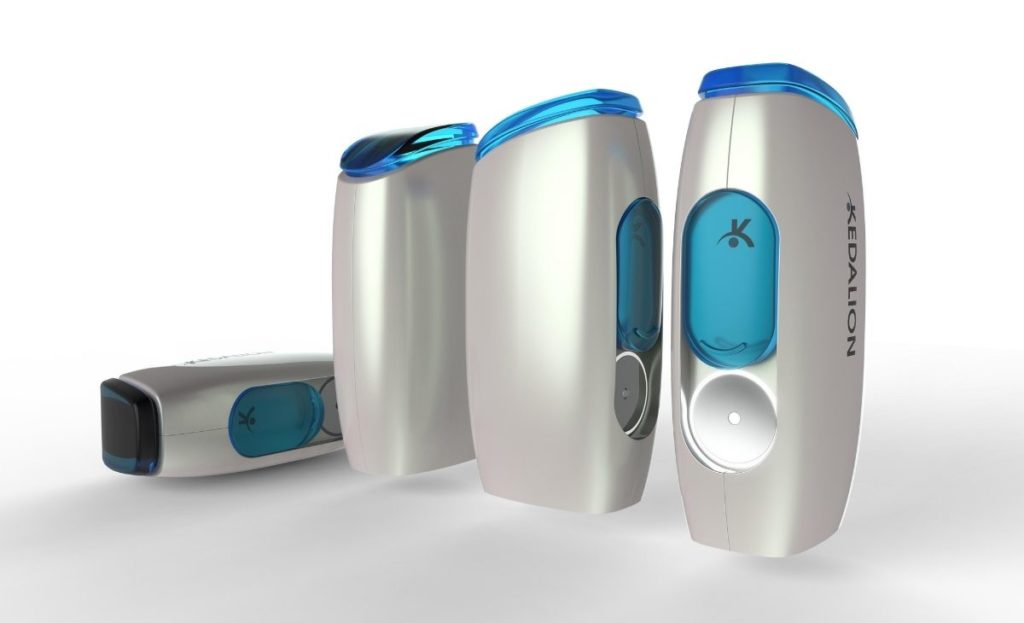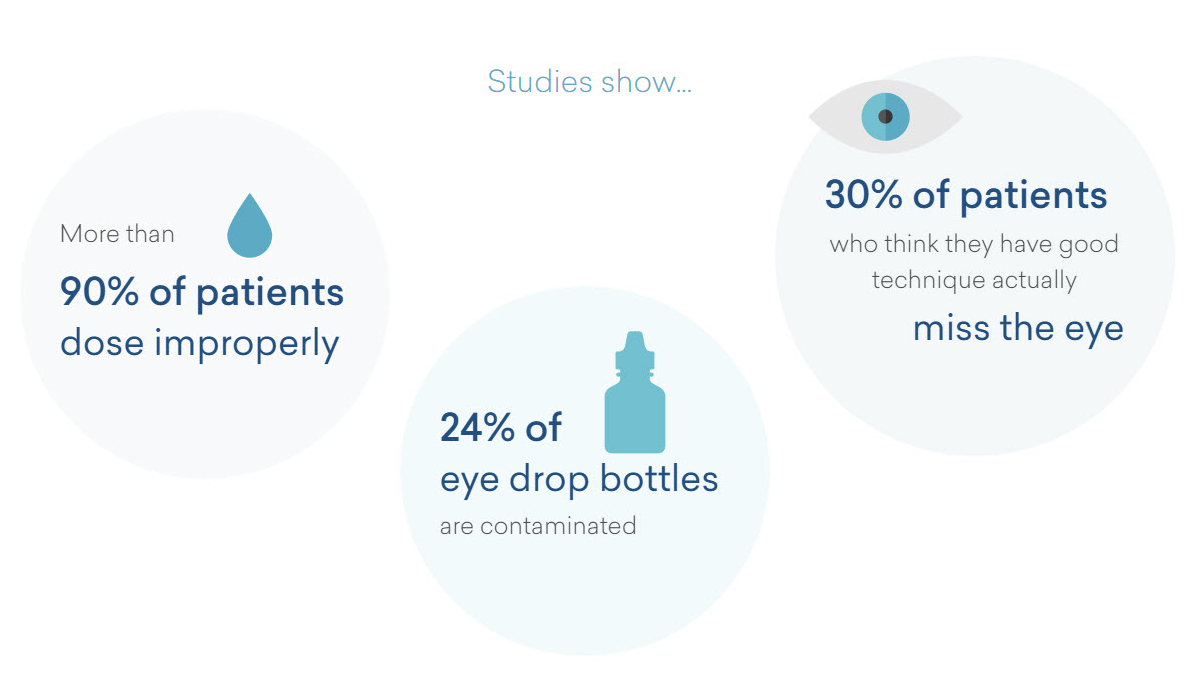 StudioRed was commissioned to quickly create prototype designs to show investors and we strived to portray a powerful contemporary design language that conveys the value of this new technology while feeling clinical and clean, trustworthy and precise.
Although AcuStream™ is intended as a patient-centric reusable device, it may also be a single-use device for a doctor or caregiver. To accommodate this, we have designed the ergonomics to work comfortably, simply and intuitively in many hand positions. The friendly form eases the patient's distress against ocular self-medicating and the enclosure shrouds and hides the electro-mechanical device.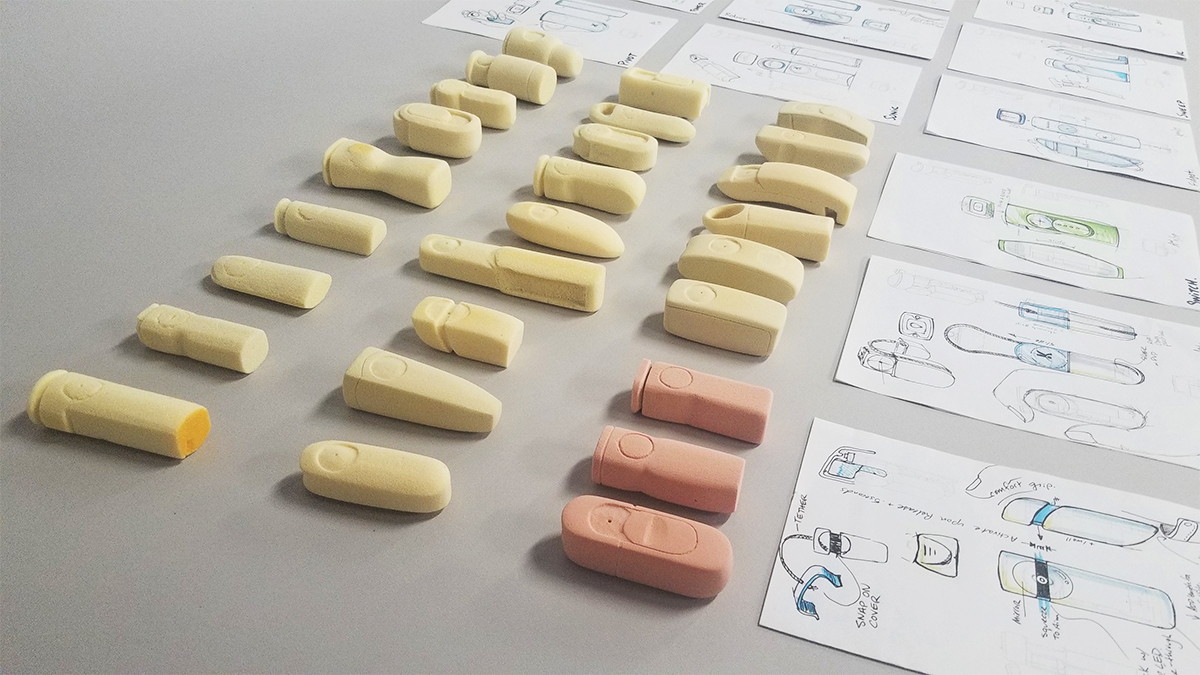 Extensive ergonomic studies through foam models are paired here with sketches in phase 1

Phase 1 Concepts: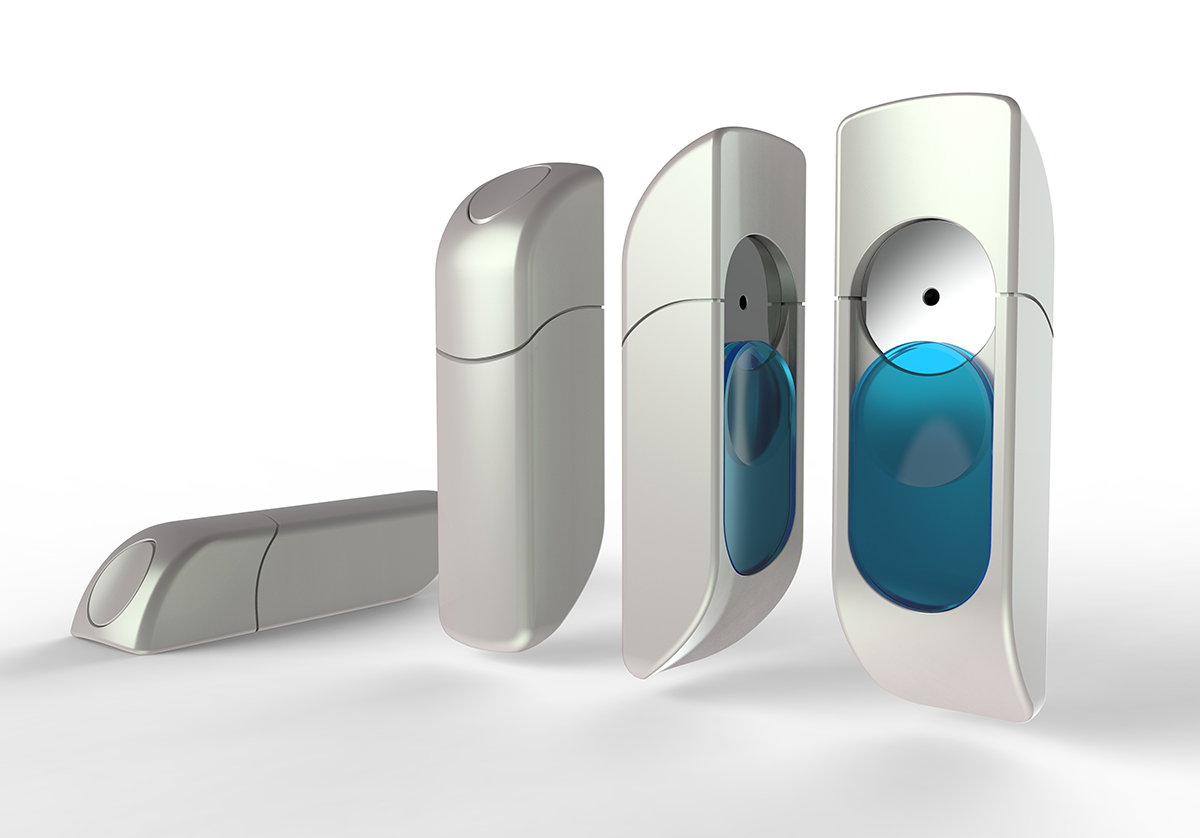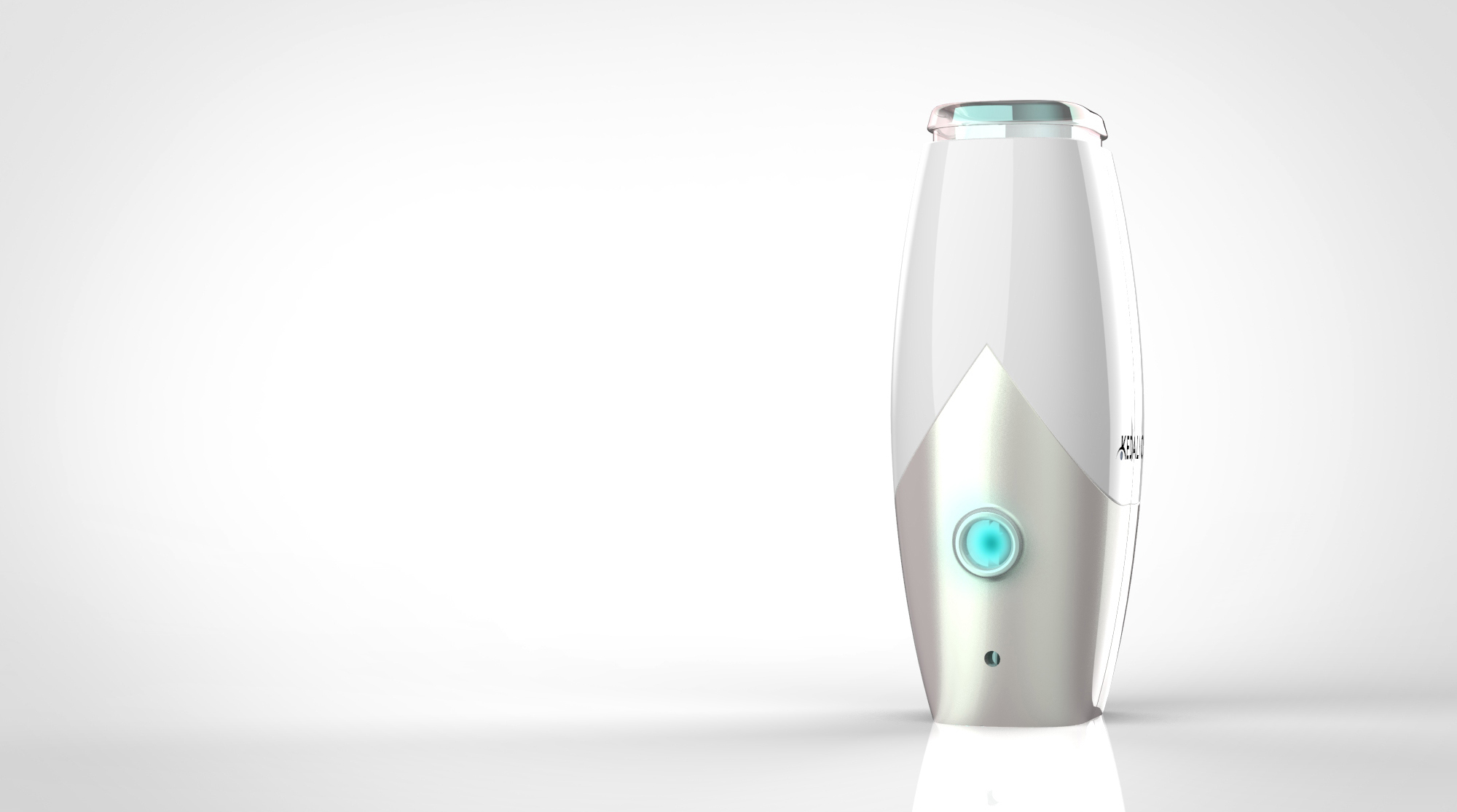 StudioRed's Design and Engineering teams worked closely with Kedalion's Electro-Mechanical Engineering Team to implement their defined components and assemblies. StudioRed integrated a PCB, switches and battery pack while redesigning the ampoule and the dispersion mechanisms. Users disperse medication by holding the device to their eye, focusing their eye's reflection in the concave mirror and then pressing down on the top button.
It is yet to be determined by Kedalion whether the device will be optimized for disposability or reusability. If reusable, serviceable parts would include battery access and ampoule exchange.