The design goal was to recapture lost market share in the hard core road bicycle category by redefining what a hard core, ultra high-end road bike should look like in 2004.
"The styling is a like-it-or-not type modern/industrial look. The Evoke is not the swervy curvy look that some manufactures are going for…I like it because there's nothing like it…it is its own thing."
Charles Manantan, PezCycling News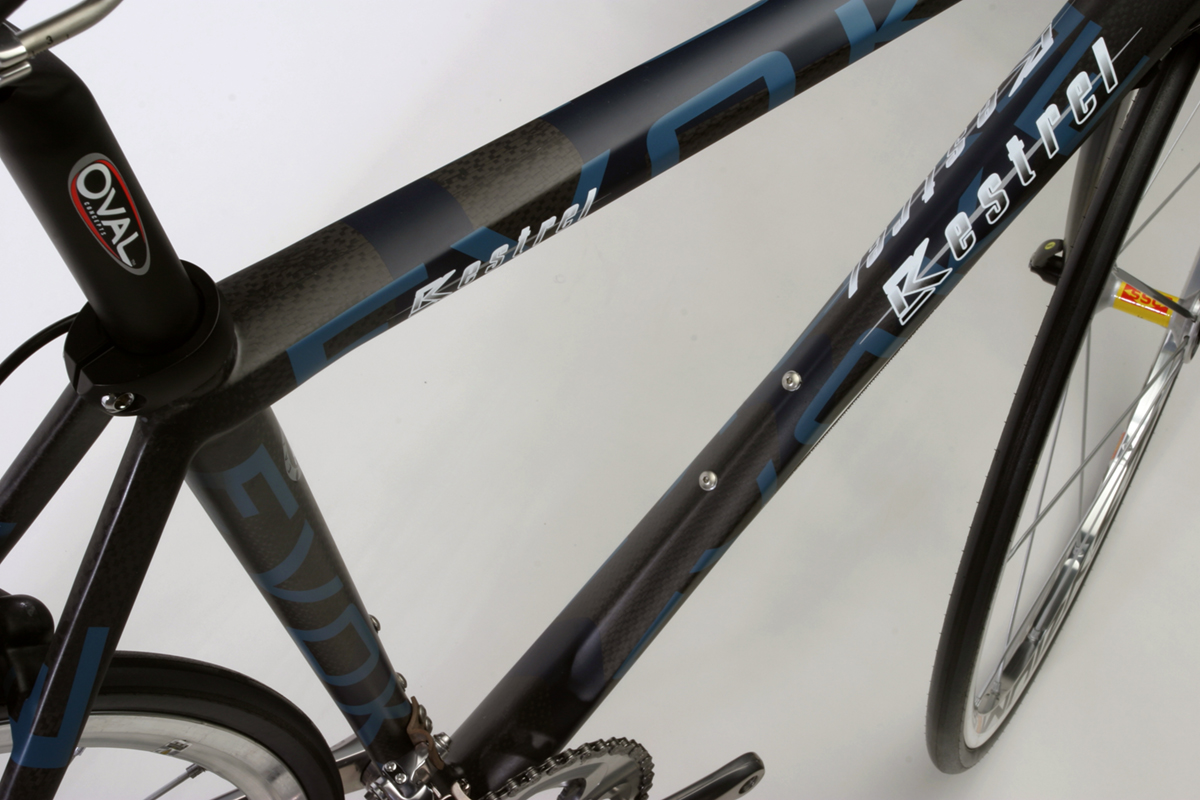 This required the design to be modified to fit seven different sizes by only changing a few of the tube sections. The Evoke, with a frame weight of 940 grams, has been selling out since its introduction on the market, and has received numerous accolades from the bicycling press.