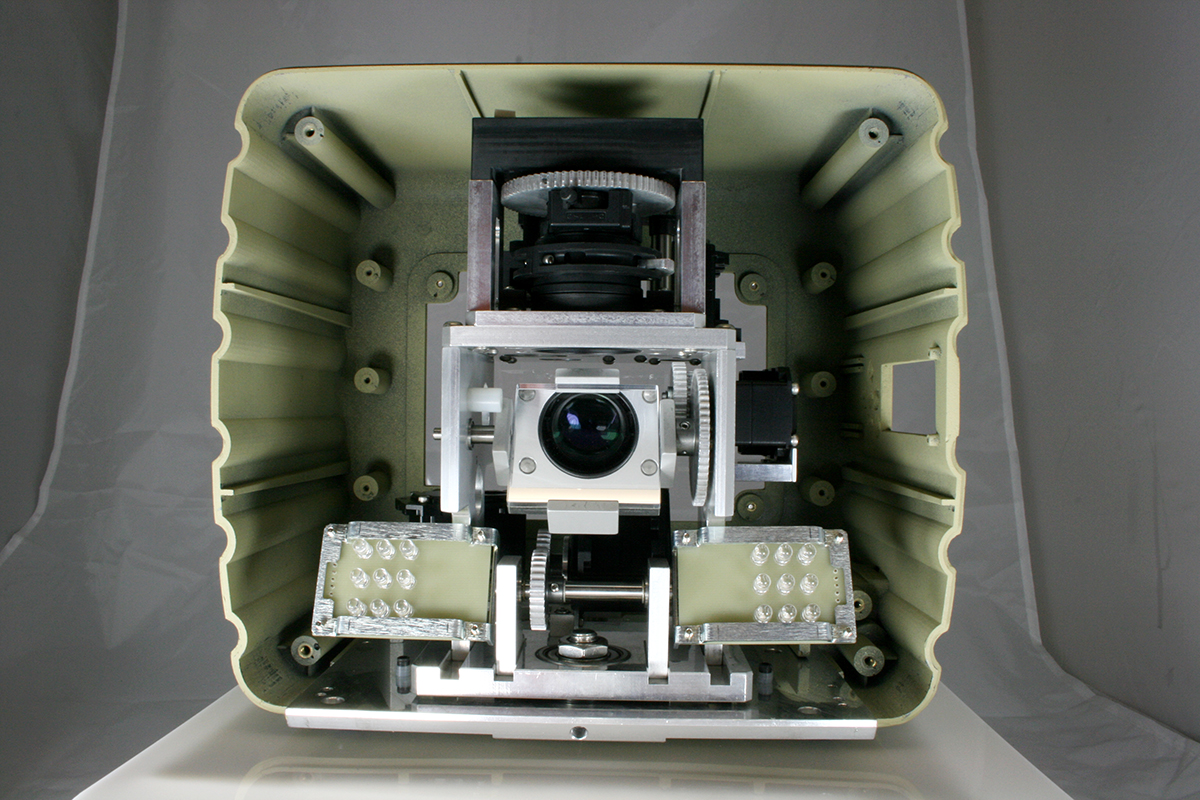 L-1 Identity Solutions
Industrial Design
Engineering
Prototyping
L-1 Identity Solutions offers a digital portable iris capture product along with a fingerprint reader. Our role was to create a design language to allow a modular unit to allow for changeable camera options and various lens and digital configurations.
Our Industrial design team created digital studies of various camera designs which went through internal corporate reviews. The final chosen solution was provided to L-1 as a surface definition to guide the mechanical engineering of the module and surface changes.
The unit was to be wall, tripod or pole mounted to be implemented at border entry locations. People would walk past the system, pause and identification would be automatically determined via Iris capture. The system required mobile & rugged portability that drove the strong, almost military look and feel. User interface occurred on the side of the unit using a 5 key LCD assembly.
L1 provided an optical design and StudioRed created the ray trace volume of clear aperture of the system. Cameras, gears and lighting were specified or developed into a multi access, gimbal system that automatically acquires the iris for identification. The units were completed in SolidWorks 3D Database and revised after prototype for production release.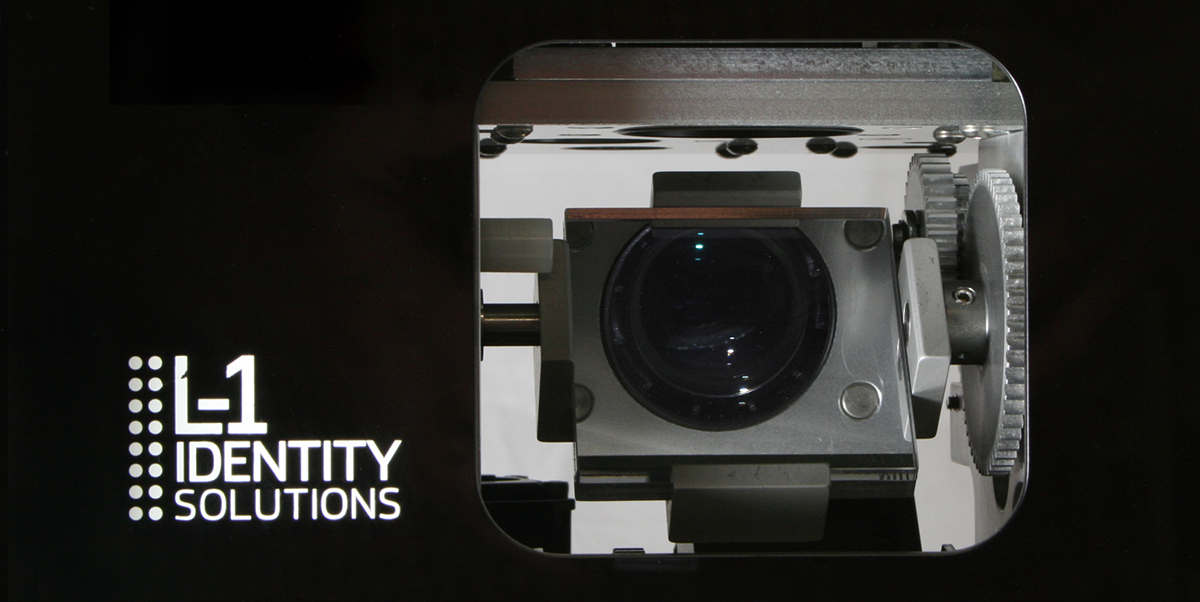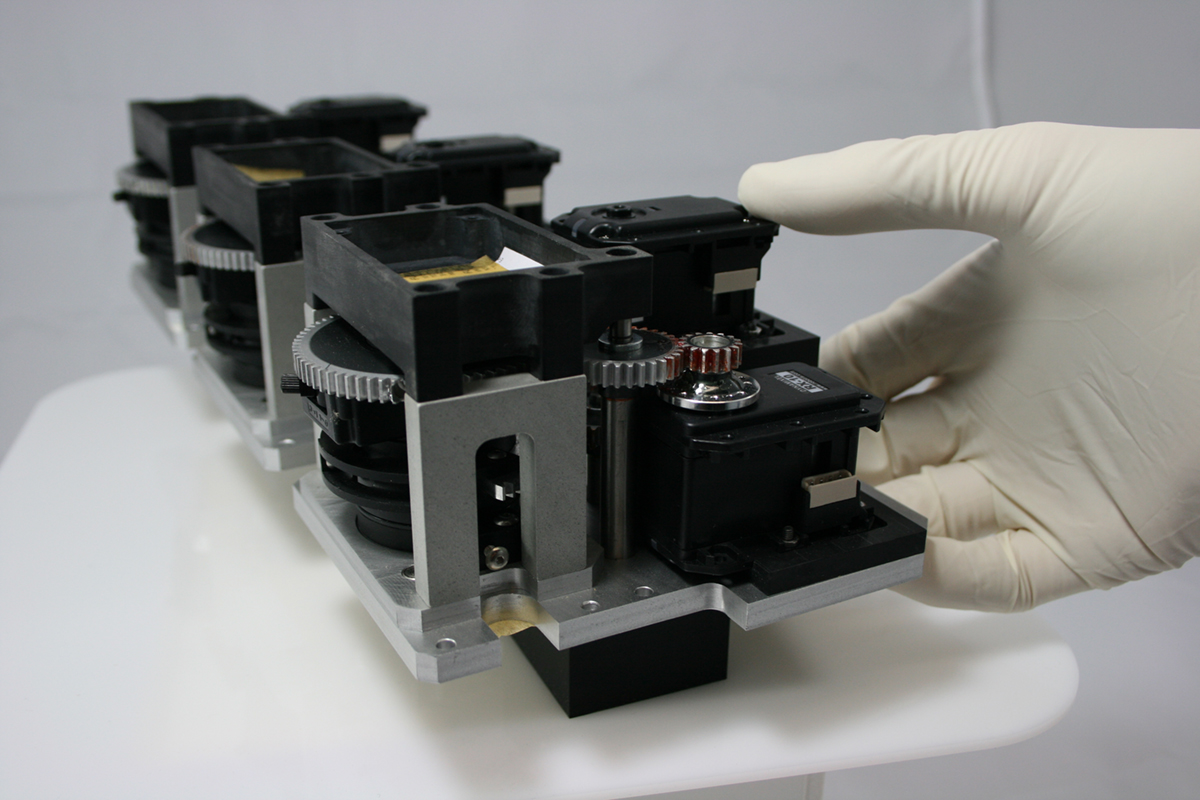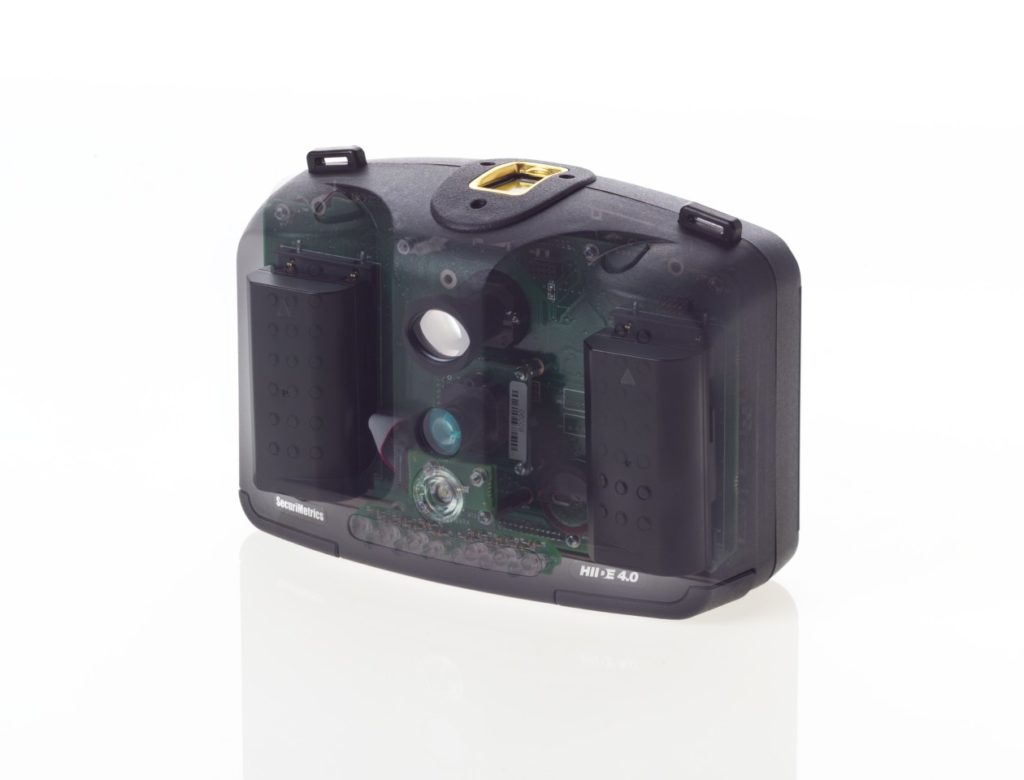 Multiple prototypes were created using both our CNC machining system and our Meter Mix casting system. We fabricated all the metal assemblies, machined and plated them. We also produced masters of all plastic housing parts, created RTV molds and cast parts using UL rated urethane plastic. Final parts were finished and painted, and front lenses were silkscreened. Assembly of the prototypes and final electronic assemblies were integrated by our technicians and tested by the client's team. Ultimately the production systems were fielded in Afghanistan for use.