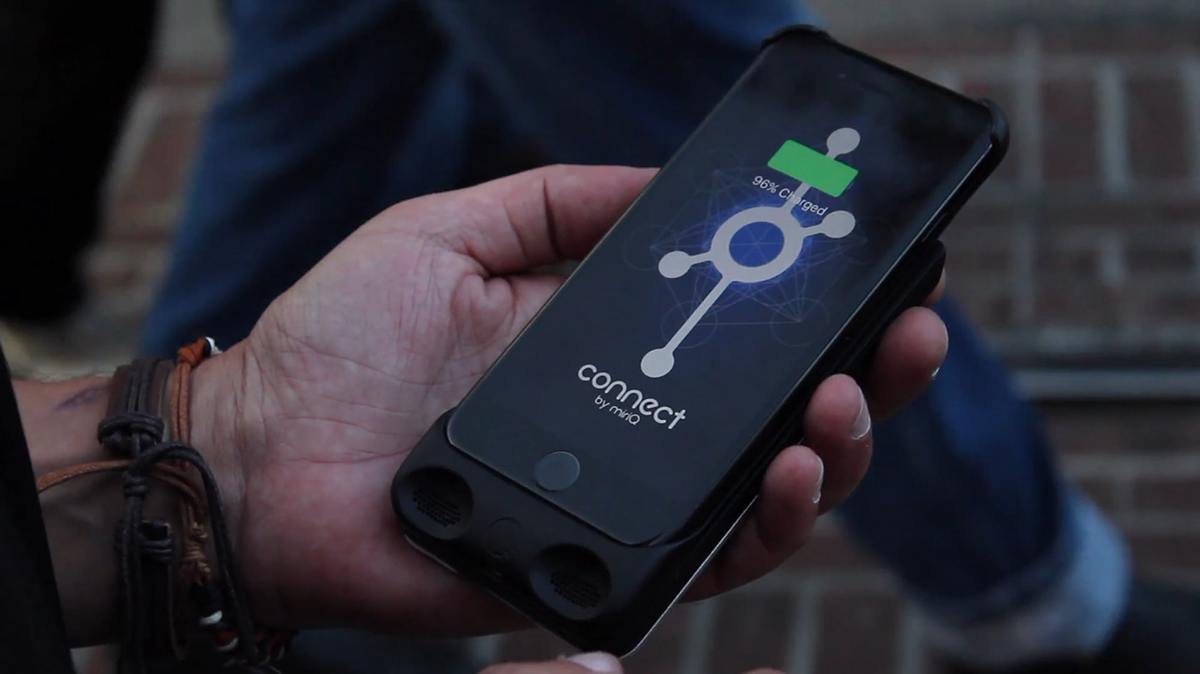 MiriQ, now SoloQi, a German corporation, had come to us with a non-successful prototype of a full power battery charger/battery backup system through Israeli and Taiwanese partners. It did not function nor was UL certification possible even though the unit had full wall voltage supplied it.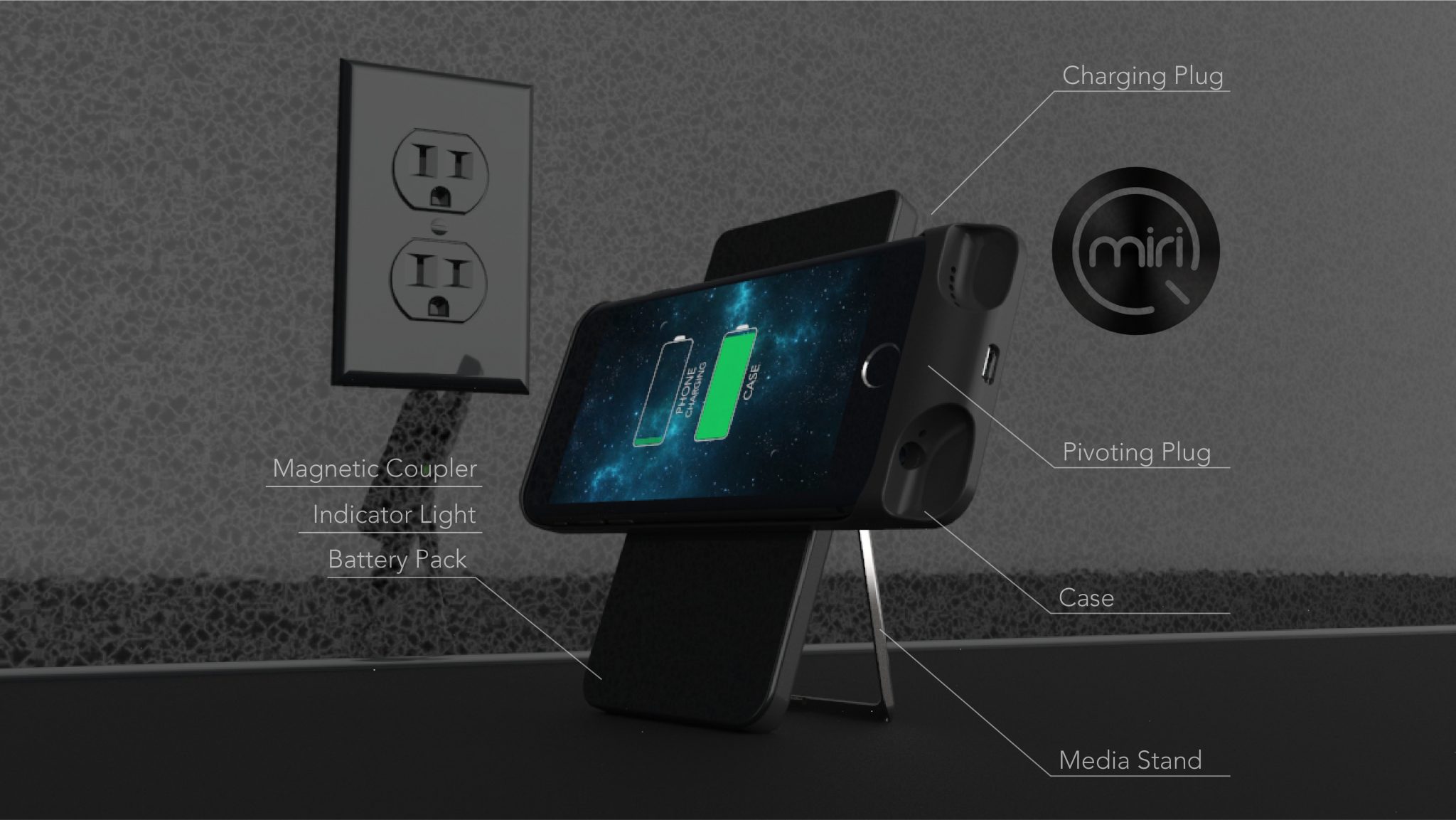 The StudioRed design team studied form development of the cover especially around the speaker area as well as meeting the MFI (made for iPhone) specifications and requirements.  Creative exploration occurred using solidworks CAD files and keyshot renderings.
Additional emphasis was placed on the button ergonomics, kickstand detailing and function and the unique lightening jack housing limitations.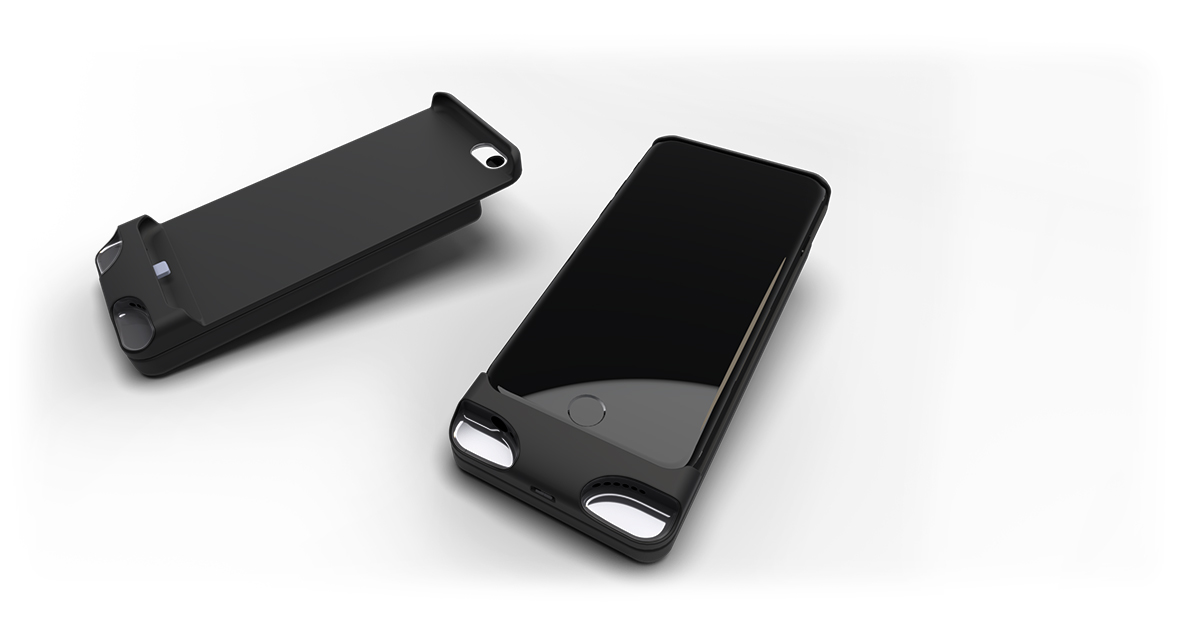 Mechanical Engineering was involved from the beginning to integrate our local Electrical Engineering and Safety partners. The electrical engineering role beyond strickly electrical component selection and layout was driven a high energy density battery, and to reposition and nest components to meet the ultra-thin 11mm battery housing maximum. Also, it was necessary to separate high voltage and low voltage components to meet safety requirements.
Multiple Engineering team members acted in parallel to complete the low voltage security cover and the more complex battery/charging system at the same time. This allowed condensing of the schedule.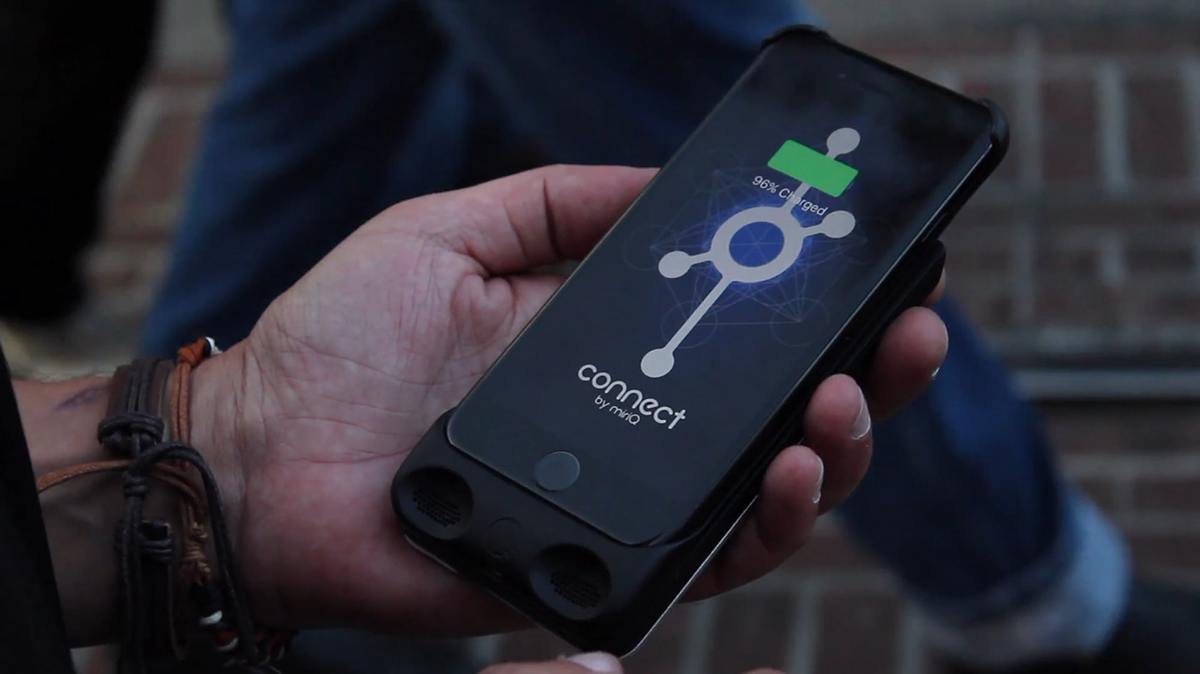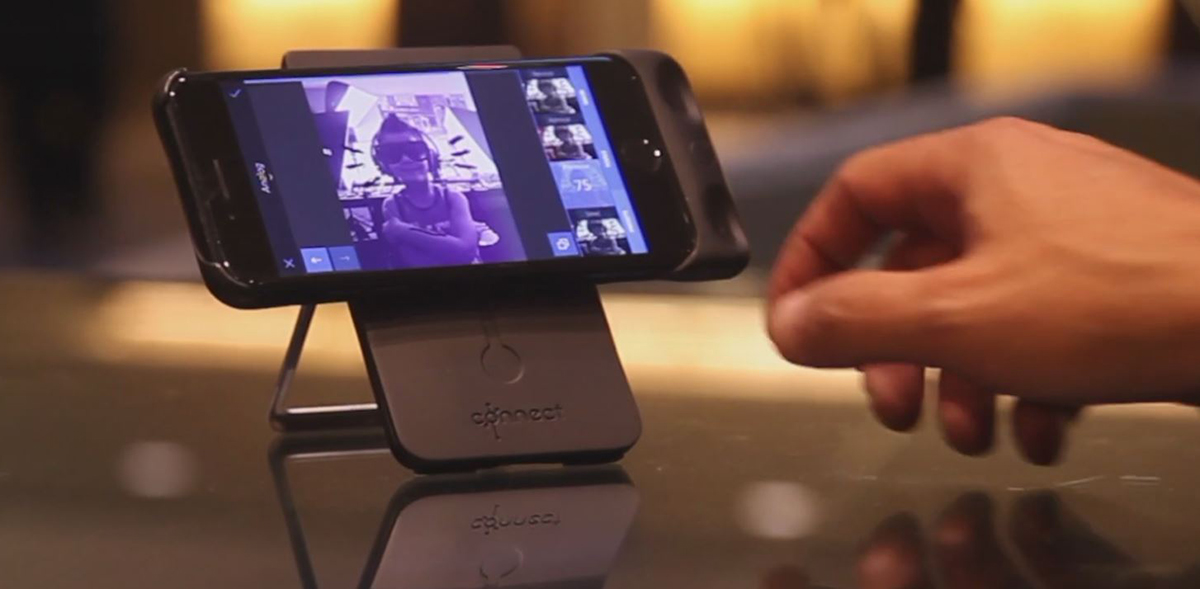 Two  prototypes were produced to test functionality in our in-house shop. High tolerance custom machined parts were made to mimic high voltage connectors, jacks, housing components including the switches, kickstand etc. These allowed first build testing which leads to slight improvements before release.