The goal of this design program was to migrate the very successful design language of the HH1620 to the different form factor of the CPEi 600. A major change in this product from the HH1620 was the two large external antennas that needed to rotate for wall and desk usage.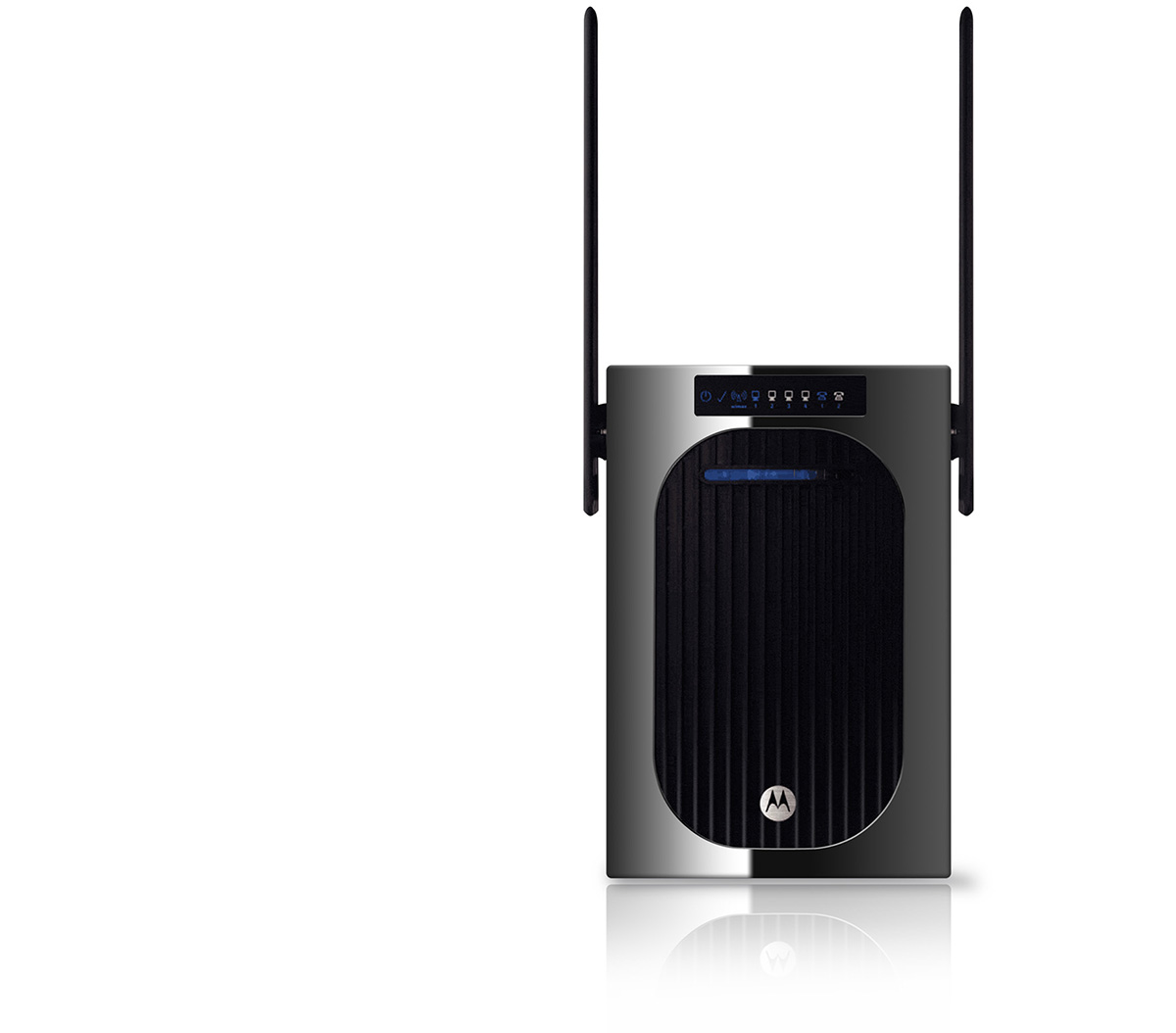 The antennas were used as a major visual element, with the Motorola logo molded on the sides to reinforce the brand. The venting shape, carried over from the previous product, was reworked to reflect the shape and vertical nature of the antennas, giving the design a strong visual identity while retaining the function nature of the venting. The final concept features user replaceable plastic "skins" and light piped icons to communicate signal strength and usage status.
StudioRed worked with the internal Motorola group to transition the Industrial Design to a complete and fully engineered solution.