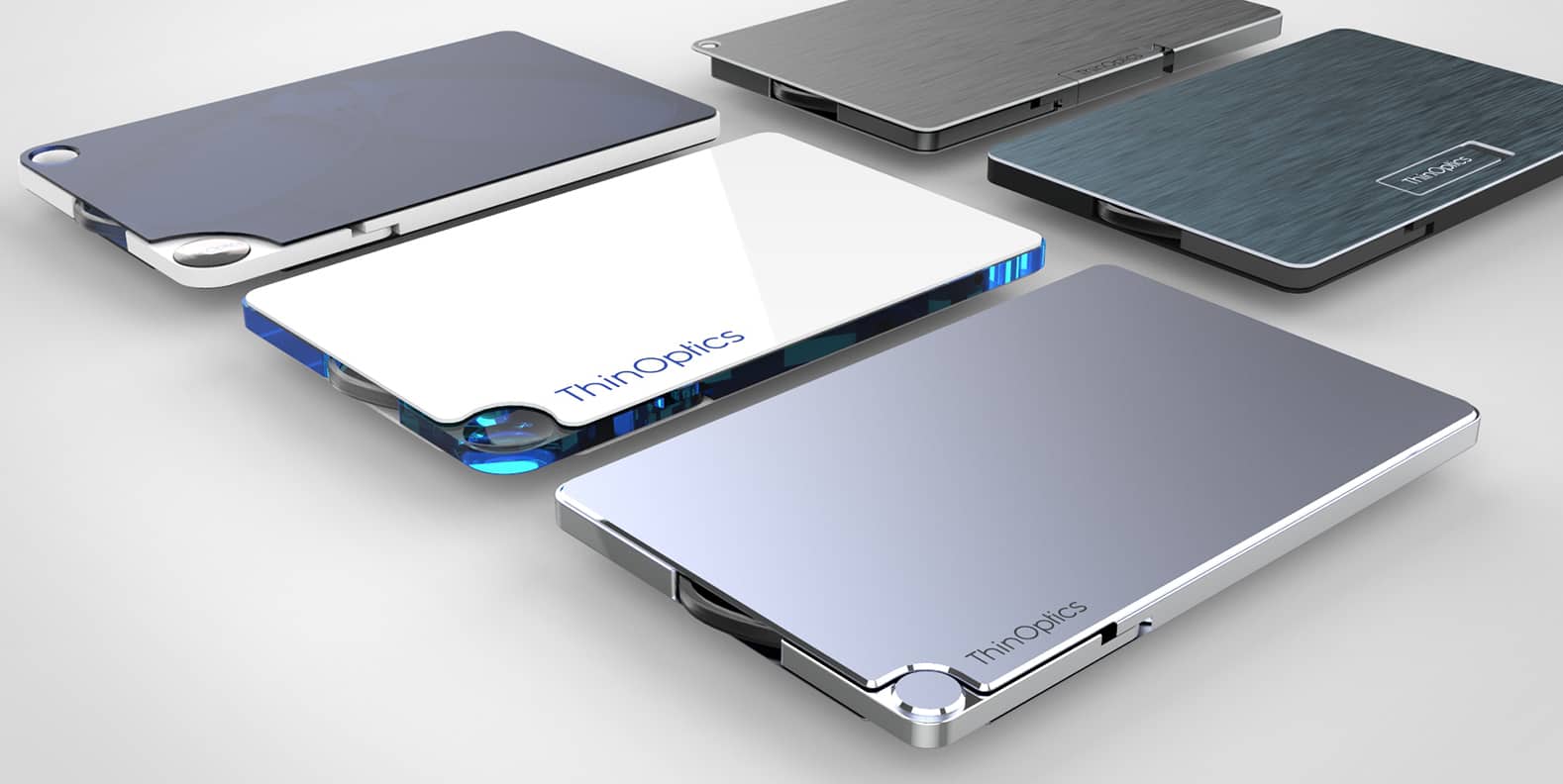 FlashCard is a design and engineering challenge of compactness that truly follows the the ThinOptics mantra of being ultra-thin. Many materials, treatments, constructions, mechanisms and assembly methods were considered before StudioRed quickly delivered this optimal and customizable design that appears simple and intuitive to the user.
"It's a brilliant piece of engineering…
Design-wise, we've raised the bar to create a product that people who choose Louis Vuitton or Tumi are comfortable with."
David Westendorf-CEO- ThinOptics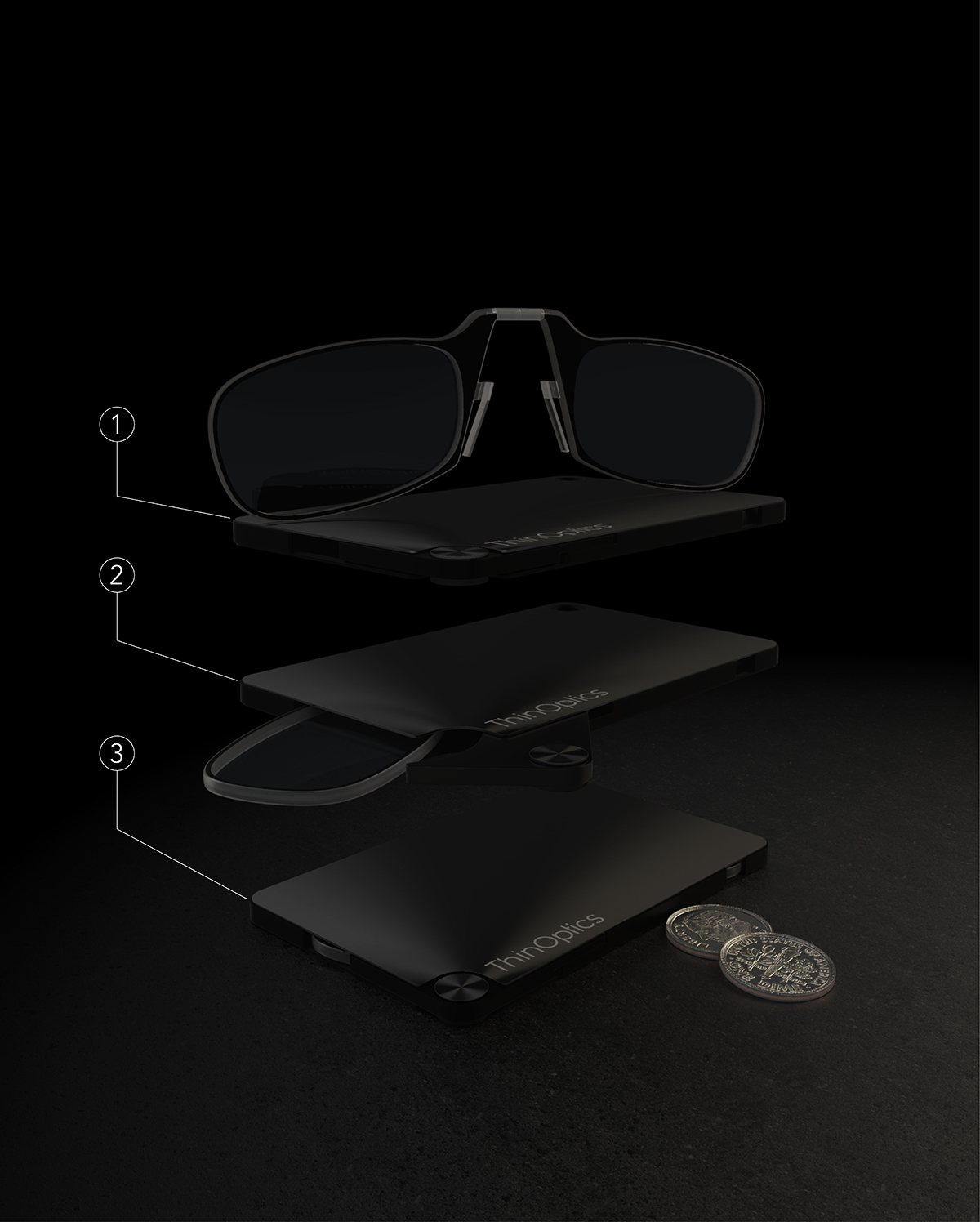 Glasses Out for Use
Case Open and Glasses Inserting
FlashCase Ready to Travel
An Ultra-Slim Case for ThinOptics Ultra-Slim Glasses. The "stash anywhere…go everywhere" reading glasses! Small enough to fit in your wallet, purse, pocket.
Initial concepts explored a variety of materials and finishes, mechanisms and stack-up geometry. Ultimately the concepts that utilized thin sheet-metal over an injection molded body that could be UV printed upon, trumped the other material stack-up constructions. Read below to see how the design influenced the Mechanical engineering.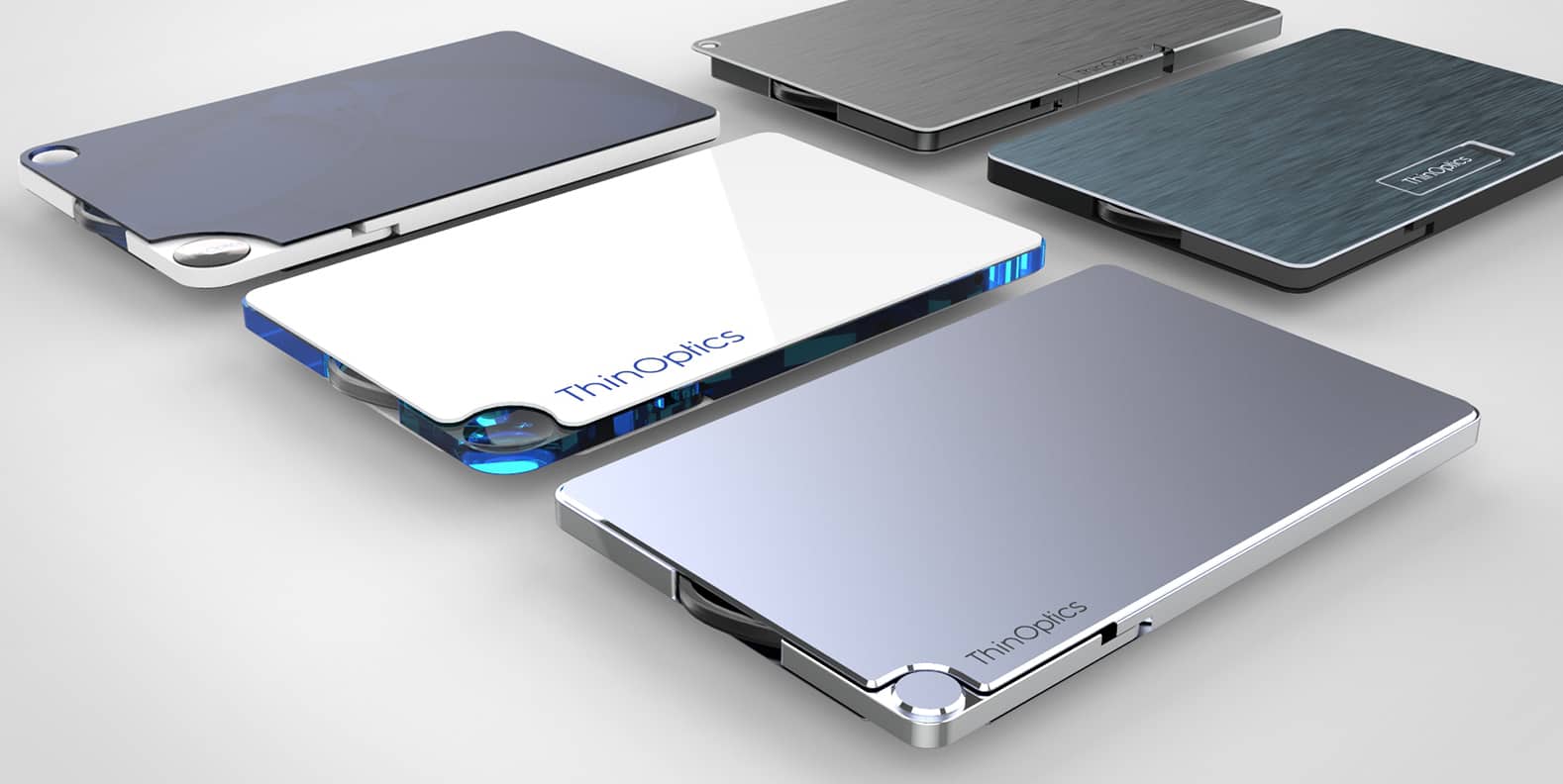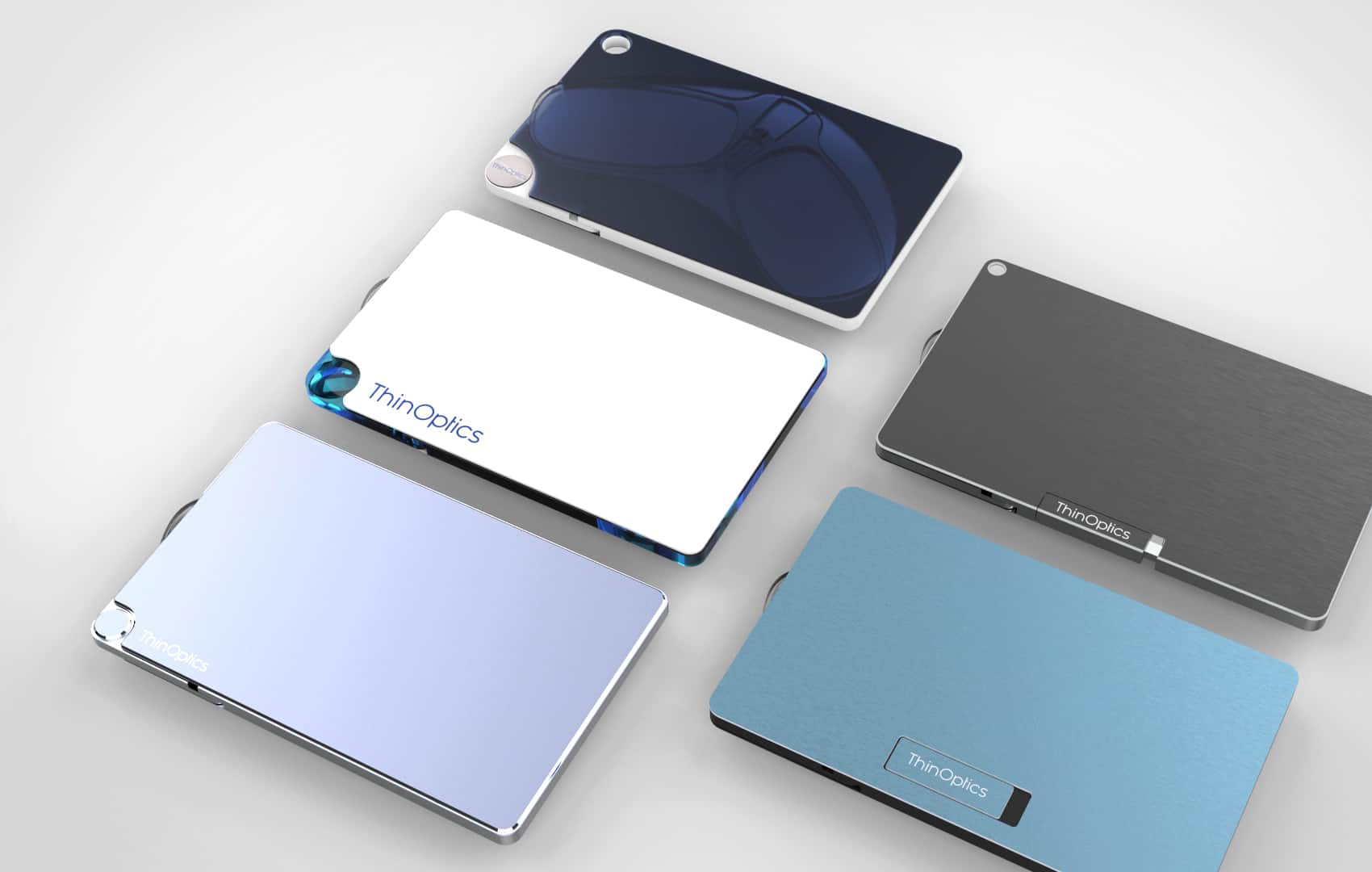 FlashCard engineering was highly dependent on balancing the intended look and feel of a thin, sleek product, with the manufacturing realities based on material limitations. To make sure we produced a design that was manufacturable we worked early on with the plastics vendor to establish minimum wall thicknesses that would allow us to push the design as thin as possible. Efficient back and forth provided a design that had the look and feel we required with full sign on of the manufacturer.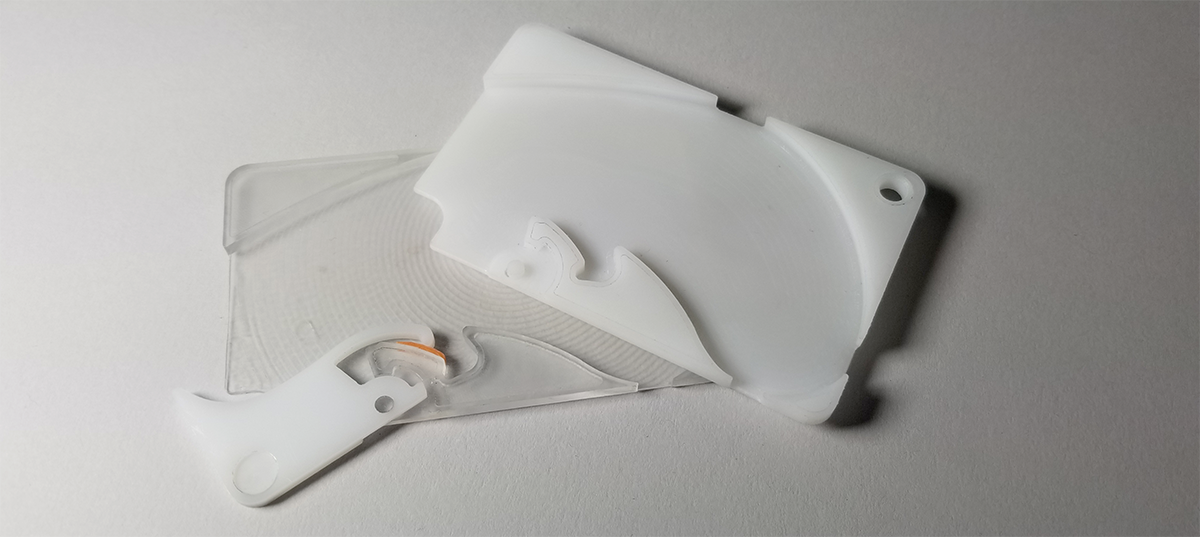 The most difficult part of the design from a technical perspective was achieving the desired opening force while still providing long latch life and hiding the mechanisms. There is limited space so it was necessary to balance having an arm long enough to reduce strain, while still being thick enough to have enough opening force, by changing arm geometry and latch angle we were able to achieve a feel that met all of our goals. Design validation was done using FEA then confirmed and iterated through multiple physical prototypes.