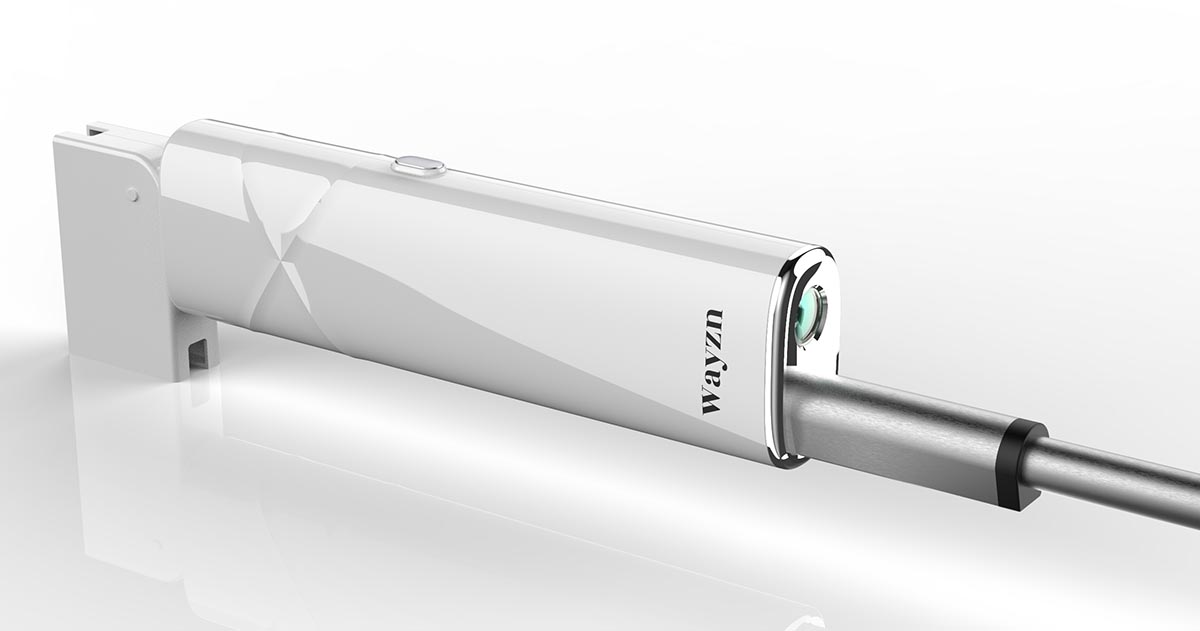 Wayzn
Engineering
Brand & Research
Wayzn is an automatic sliding pet door opener that converts any sliding glass door into an automatic, app-controlled pet door with added security. The first day our client launched this product on crowdfunding, they exceeded their goal. The client raised almost 4x their funding goal, and has received great feedback both on their crowdfunding project and during their debut at CES 2018. The Wayzn team came to us with a problem they had encountered in their everyday lives. How to let your pets in and out automatically while you're at work, or even when sitting at home. They did not like the lack of security current pet doors had nor the idea of cutting holes in doors, or screwing anything into walls. With all that in mind, they wanted to create a product that could quickly convert your existing sliding door into an automatic, app-controlled pet door—with no permanent damage or changes to your residence.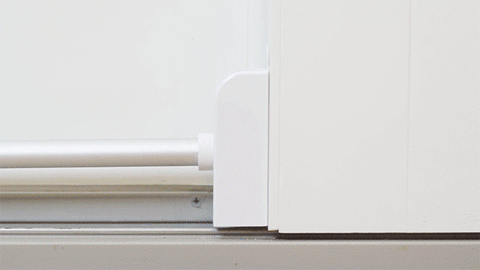 Our solution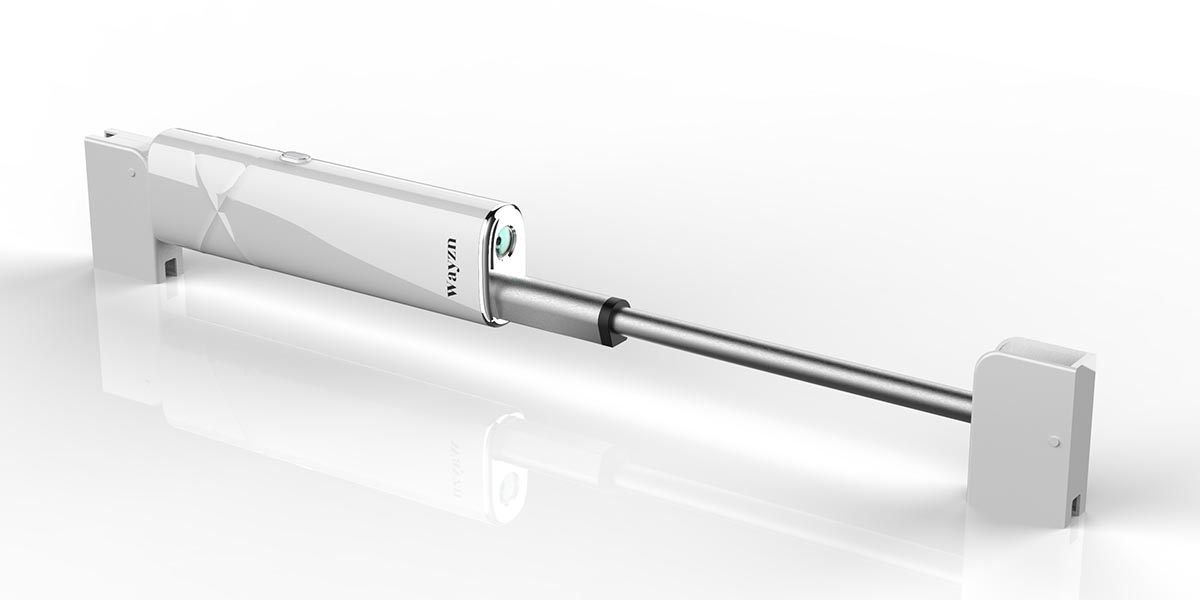 We presented 4 general form factors to the clients and after picking one to move forward with we began detailing the final design for the first prototypes of the device.
Our design strategy was to develop a language so simple that it could blend with the environment of any house. We focused on soft forms that look friendly to pets as well as a form users could trust and rely on. We handed the client a range of options from high-end to a friendly look and feel.
StudioRed began the process by studying a variety of standard sliding doors. We found that there were 3 general architectures to the slides, and with about a dozen types of doors that comprise about 95% of the market, we found a general geometry that would fit into all door types with no modifications. With the general geometry, StudioRed began designing a form that would hold Wayzn's actuator, PCB, sensor and wiring.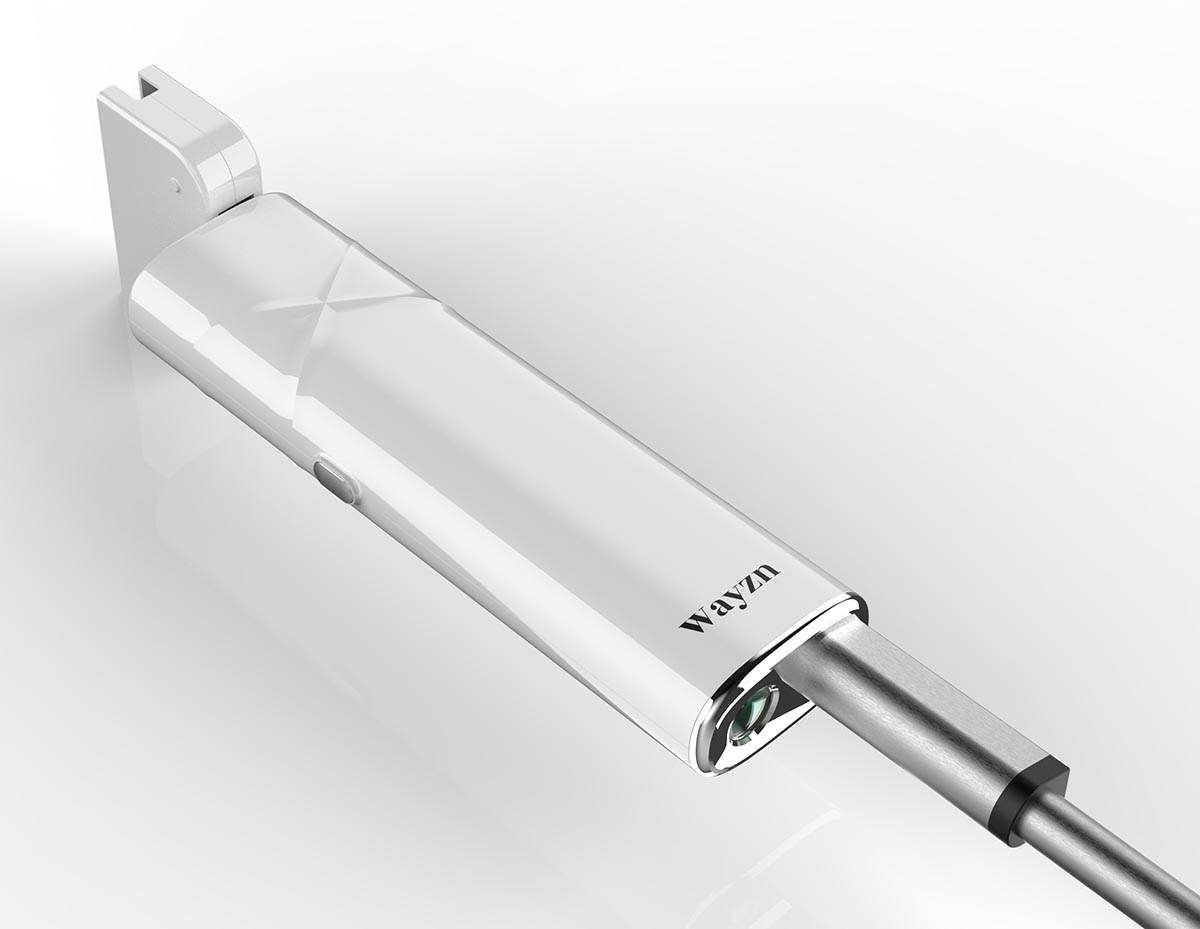 While doing this, we kept in mind that the client wanted a device that could be easily set up in under 5 minutes without any tools, screws or holes needed. The solution had to be discreet and secure, safe to use around children and fold away while not in use. The final design meets all of these requirements while still keeping a beautiful yet simple form factor.
This product allows the user to open and close their sliding doors through an app at any time and from anywhere. The sensor notifies you when your pet walks in front of the door and allows you to open and close the door with the click of a button. It also gives users a sense of security when away as they are able to keep their doors locked while the device is still installed. Most importantly, it allows users to feel as though their pet is a part of the family by letting them in and out at the pet's leisure, giving your pet freedom to stretch their legs outside or keep them out of harsh weather when they want to come inside.
The device works with a variety of smart home cameras so you can see who or what triggered the sensor, but also has modes to automatically open and close the door or ping you whenever the sensor is triggered so you can choose to open it yourself.
From the start, our clients did not have funding, so they did not want to invest in the entire engineering needed for a product like this. We focused on getting this project to a point where the client could have working devices needed for crowdfunding, without going through all the steps needed for a high volume production ready product. We interacted with a safety consultant to make sure everything we did would be able to get the certifications the client wanted, so potential safety issues like fingers being crushed have been solved.
The first day they launched this product via crowdfunding, they exceeded their goal.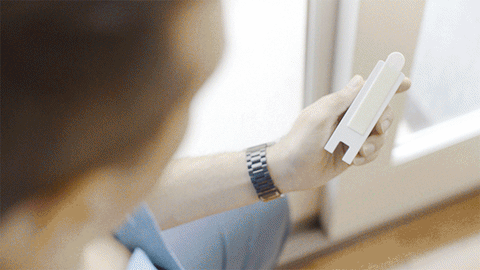 Wayzn allows dog owners to convert an existing sliding glass door into a secure, app-controlled pet door in minutes, with no tools and no permanent damage. More secure than standard pet doors, Wayzn provides your pet a reliable way to access the yard or the home anytime, no matter where you are.