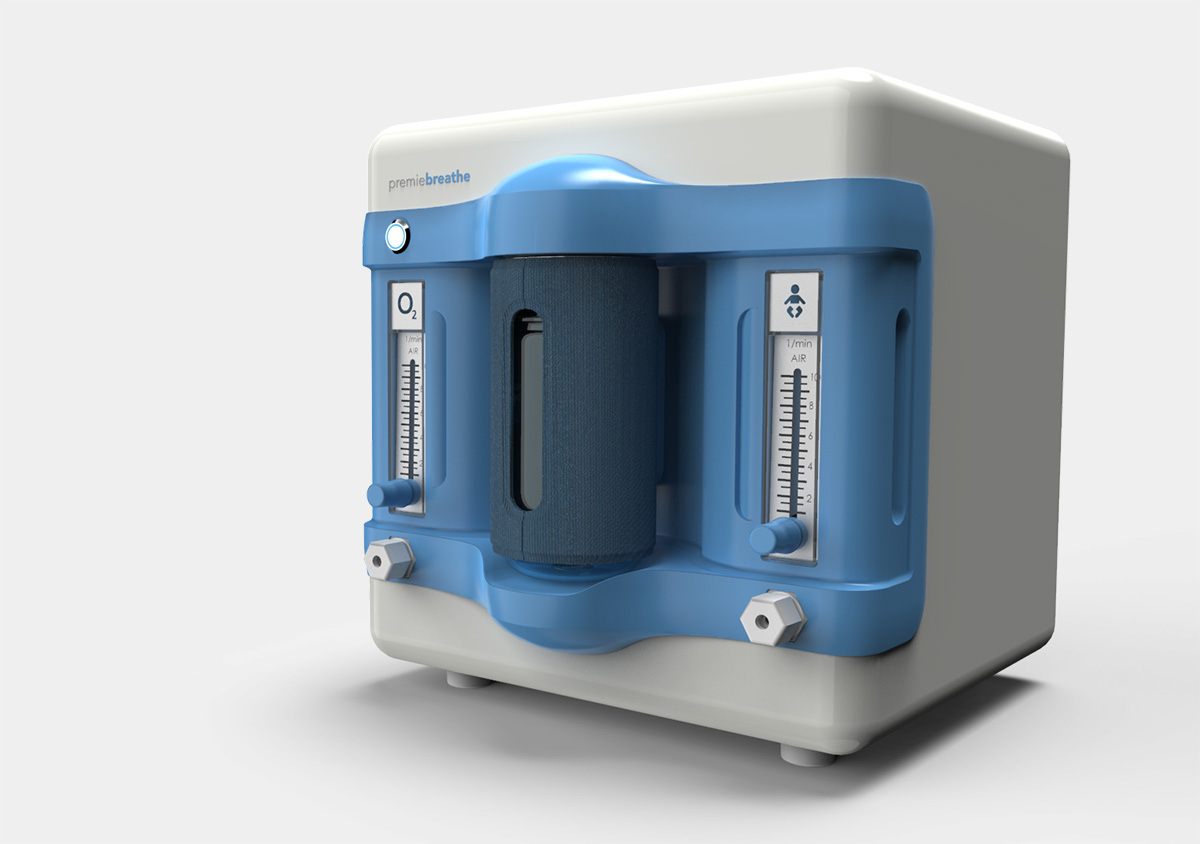 Premie Breathe is a Yale-sponsored engineering student's group looking to help newborn and infant patients in need of respiratory support in neonatal, pediatric intensive care units and hospitals in low to middle-income countries, such as Ethiopia.
StudioRed was commissioned to create a low-cost Humidified High Flow Nasal Cannula (HHFNC) unit that would deliver variable-flow, humidified, warmed, oxygenated and sterilized air to patients. This work has been praised by the World Health Organization (WHO).

PremieBreathe Infant Respirator to Save Lives at Birth in Ethiopia.  Image source: IBorgen magazine and Yale University.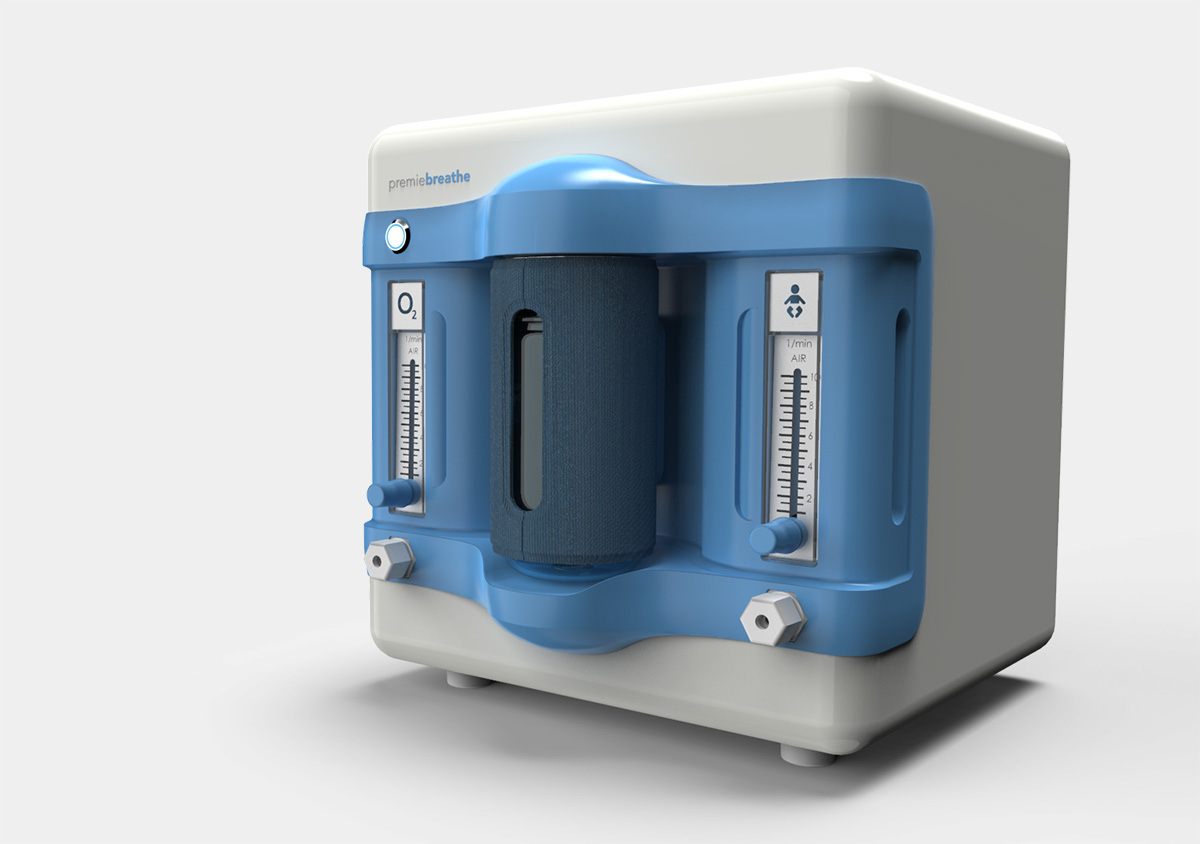 It was important to StudioRed's Design team that this technical and lifesaving device also feel simple, reliable, safe, and child-friendly. It is designed to be easy to use but technical enough for the practitioner while still giving a comforting, friendly feeling to the very worried parents of the infant receiving care.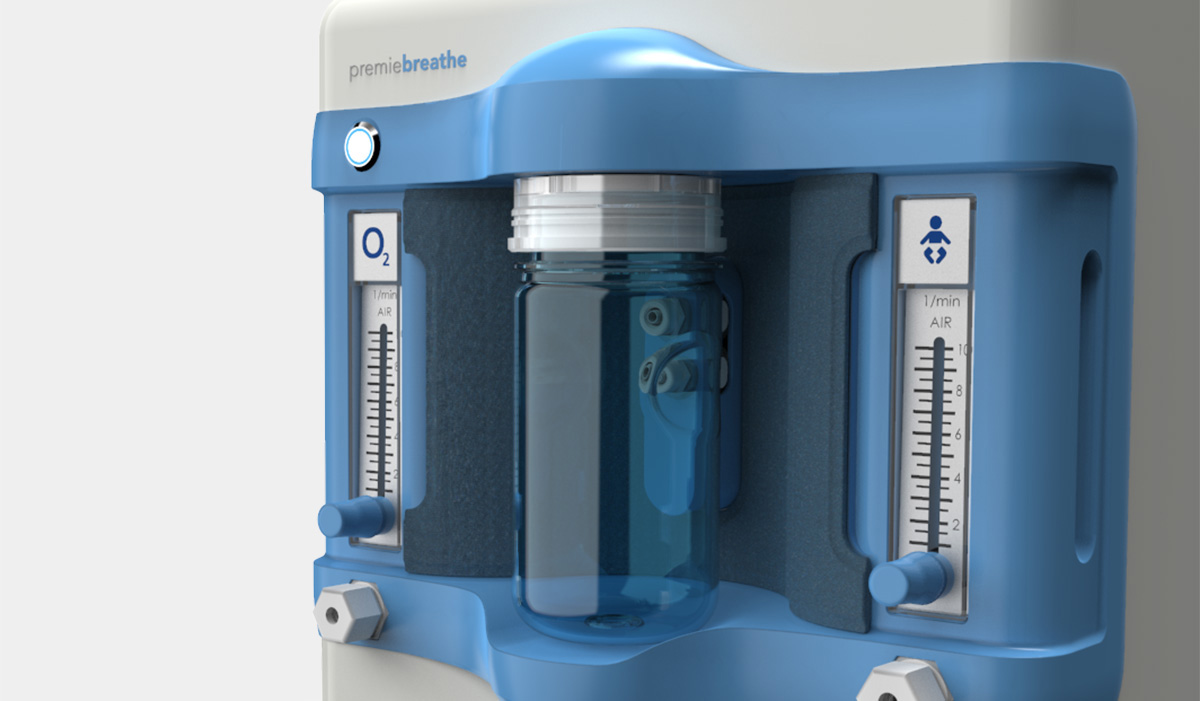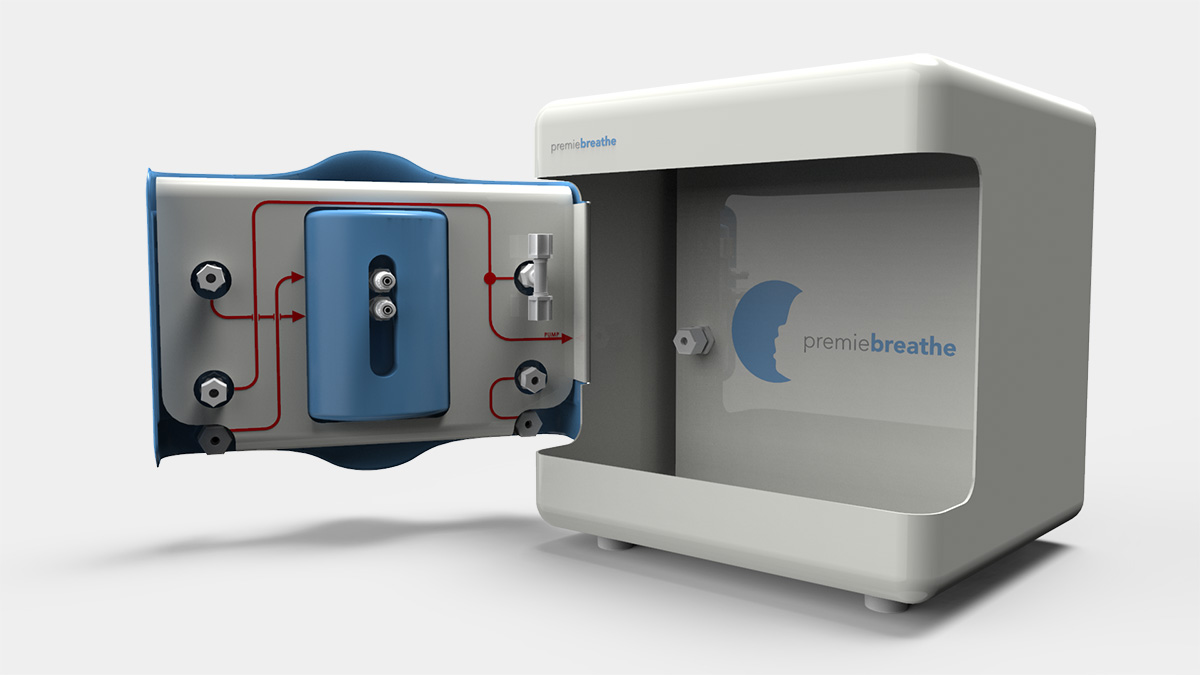 Within the case, all of the complex and intimidating parts are hidden behind a noise-dampening facade that features a universally understood line-graph map of how to simply and properly make the tubing connections without error.

Process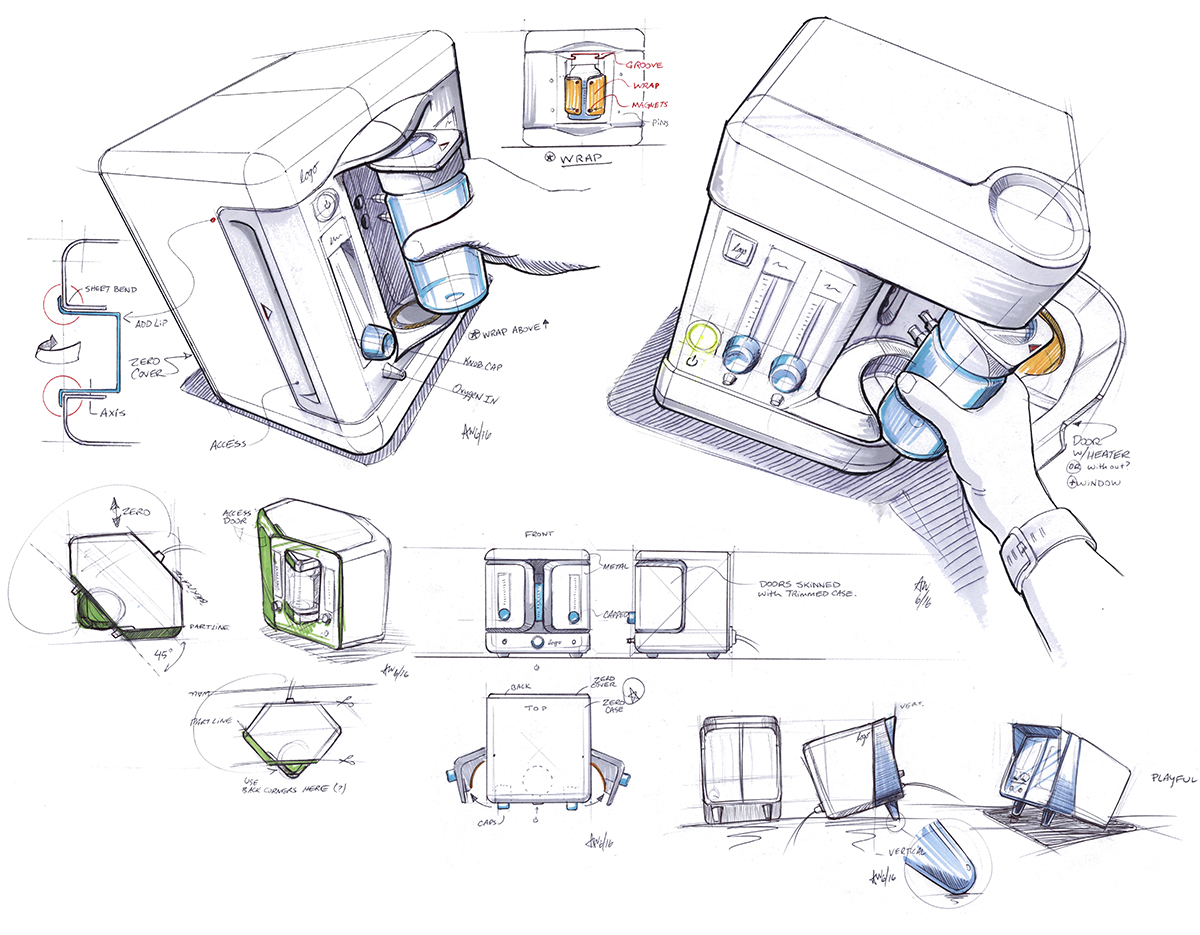 Small sketch sampling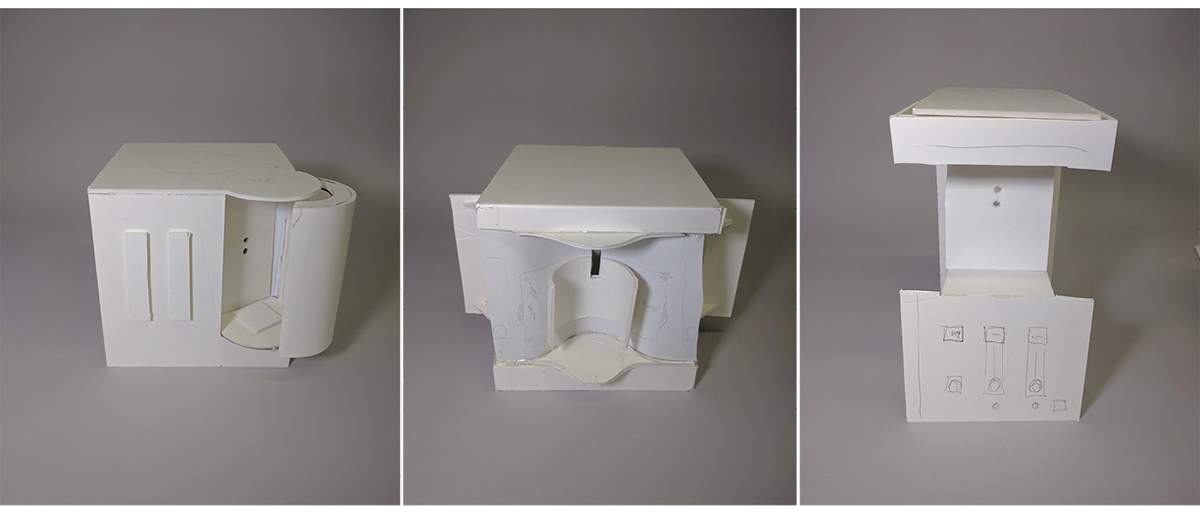 Volumetric studies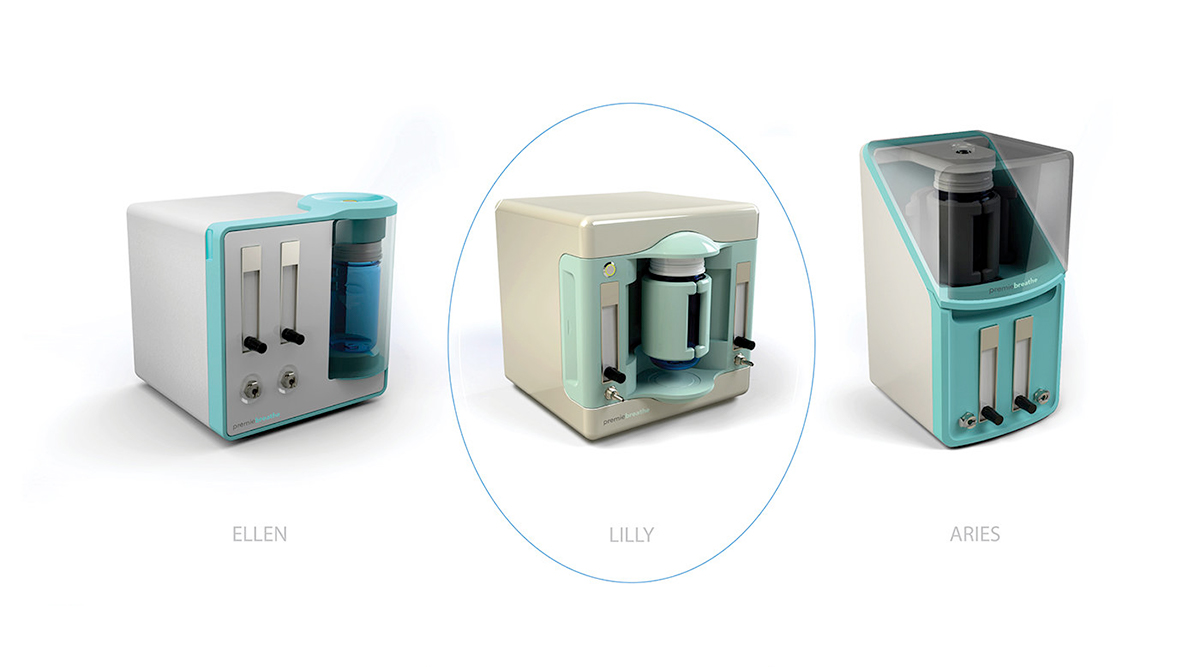 Phase 1 Concepts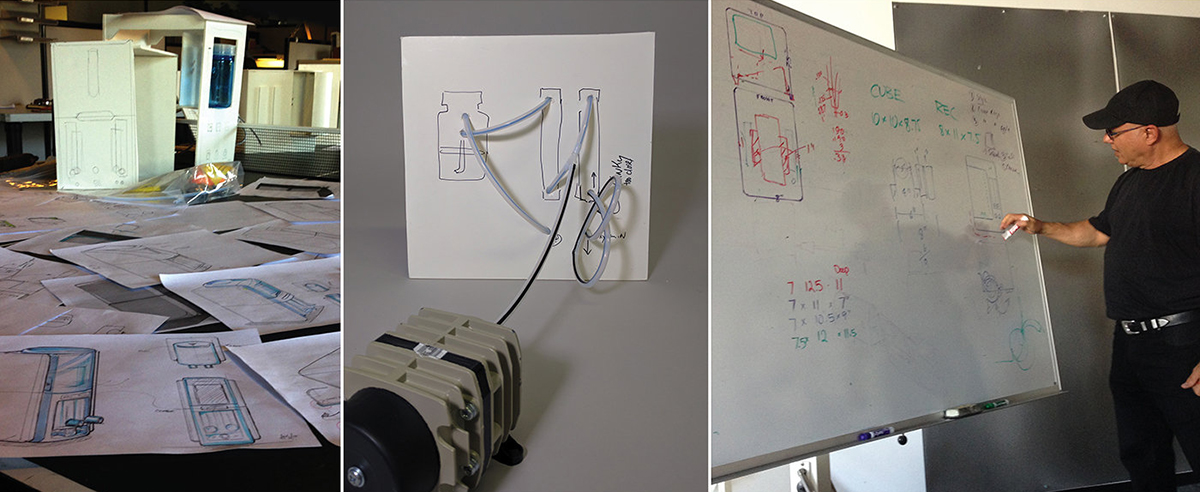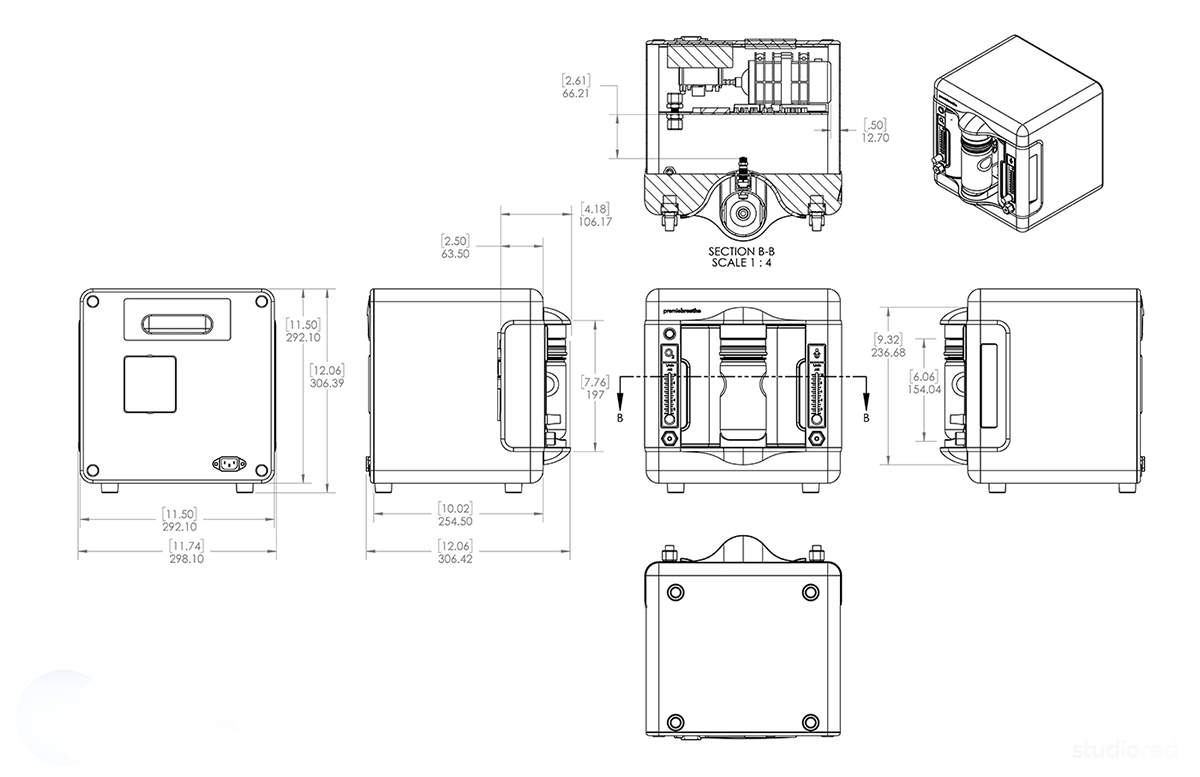 A minimal size and rugged construction was necessary for this medical equipment because it would be used and maintained in low-resource settings.
Many configurations were considered which were highly constrained by the available aluminum case dimensions as well as by pressure forming manufacturing capabilities.
Using these manufacturing methods was necessary to allow the device to be cost-accessible.

Overall dimensions and tube-routing was executed in the industrial design phase.
Humidified High Flow Nasal Cannula (HHFNC) therapy units commonly cost >USD5,000 per unit, so in order to meet a target price point of $500 per unit, our engineering team advised industrial design from the start.
The high cost of typical units are partially driven by the number of custom parts, so we decided to use only one custom pressure formed part and to design it in a way that would provide the most utility. This meant incorporating mounting and shielding features for all components such as the meters, bottle, lighting, switches and tube fittings. This one custom part mated with simple sheet metal components and a modified Deep Drawn enclosure lead to a cost effective design that still provides a compact aesthetic package.
Previous low-cost student-project solutions did not warm and humidify the airflow, despite the physiological benefits to the patient, so this device features a heated blanket wraps and warms the water bottle. Additionally, the water is purified by UV light while warming.

Prototype before coming to StudioRed
n order to validate our design a prototype was constructed, we utilized 3D printing because it was more cost effective at this scale and has similar tolerances to pressure forming (read here for more information on why this is important). Prototype parts from the case manufacturer and sheet metal vendors allowed us to mock up all physical parts of the device prior to sending to Yale for a performance evaluation. Learnings from the prototype stage were documented and implemented prior to the production release.