Tip Point Calculator – StudioRed
Calculate the tipping hazard of a medical cart, equipment, or machine. Helps with static tip stability test analysis for medical standards such as IEC 60601-1, clauses 9.4.2.1, 9.4.2.2 , and 9.4.2.3 related to overbalance conditions.
Error! This value should be in between 0-90°.
Force to start tipping from flat
Force to make unit tip at test angle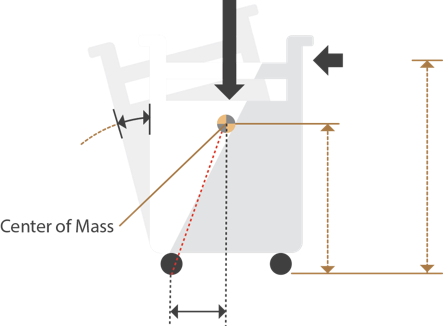 Start typing in any box to get started.