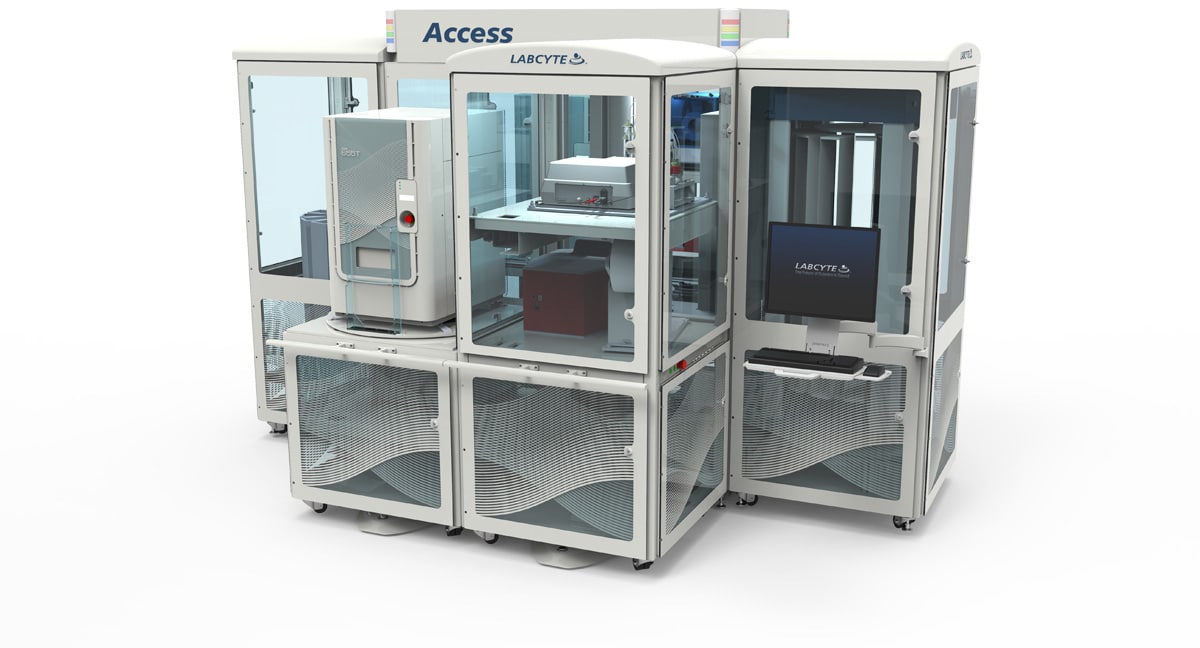 The Access Dual Robot System (DRS) is praised as "The New Sound of Sample Management". It is a compact, modular, high-capacity, and high-throughput platform, designed and optimized for the use of Echo Liquid Handlers in sample management workflows. It is the only automation platform on the market compatible with the Echo 655T Liquid Handler, enabling the production of assay-ready plates from acoustic sample tubes. The system combines industry-leading devices and software with ergonomic and environment management options to provide a complete, easy-to-use, store-to-assay sample management solution.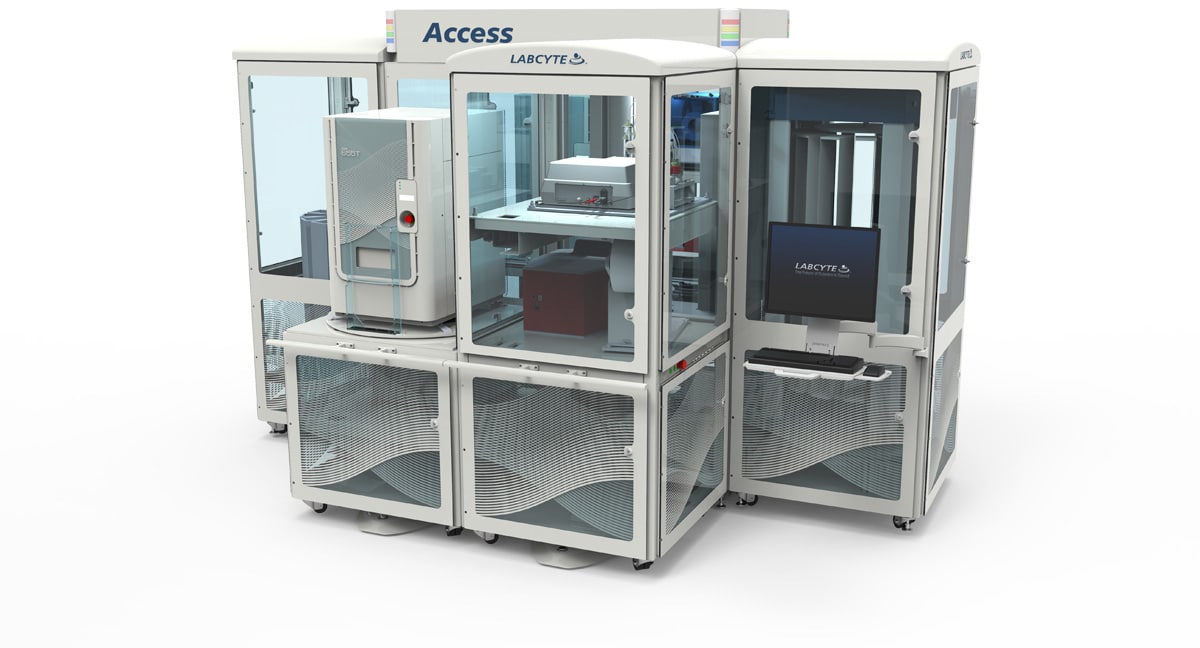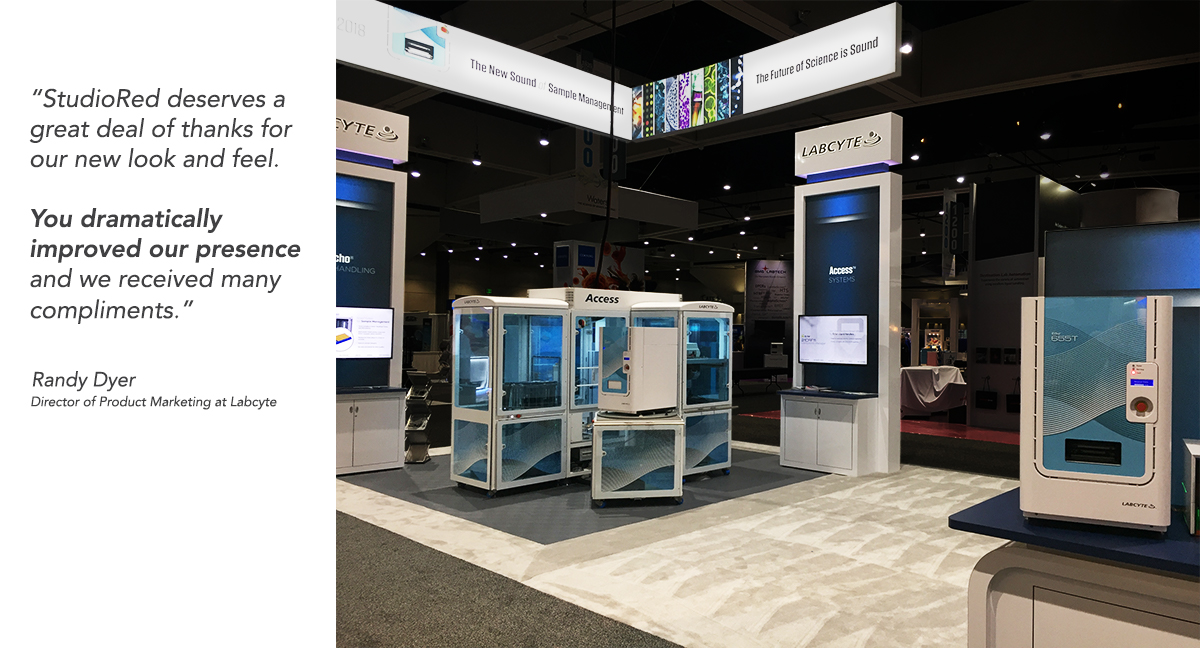 Access DRS for Acoustic Sample Management
Modular
Configurable
High-capacity
High-throughput
Environmental distribution option
Key Benefits
Maximum Throughput and Uptime for Echo Liquid Handler Integrations
Superior Flexibility in a Compact Footprint
Ergonomically Designed and Certified for Laboratory Use
Minimized Sample Hydration with Environmental Management Option
Includes Tempo Software 2.0 with Advanced Features for Large Scale Applications

Research
StudioRed evaluated ergonomic concerns throughout the whole Access DRS. Anthropometric data were evaluated in order to accurately consult Labcyte concerning user-operations and maintenance in accordance to OSHA and other published ergonomic recommendations. We provided renderings of 50th percentile male and female CADhuman  models positioned interacting with the system and performing critical tasks. This enabled Labcyte to understand  the user's needs in important areas such as these;
Body positioning capability while reaching around devices, through framework and accessing tight spaces to change disposables
Whether shelves needed to extend or device carts disengaged in order to program or service devices and position robot-arms.
Whether step-stools or multiple people are needed to access and  carry devices or liquid filled vessels
Whether alert notification lights can be observed form every point of view.
Evaluate height and width of handles while pushing and pulling device carts of a considerable weight.
Physical mock-ups were used to evaluate bar-grip cross section form, girth, and texture.
Simple mock-ups were also created to dial in the appropriate dimensions for the modular door's edge-lip grip.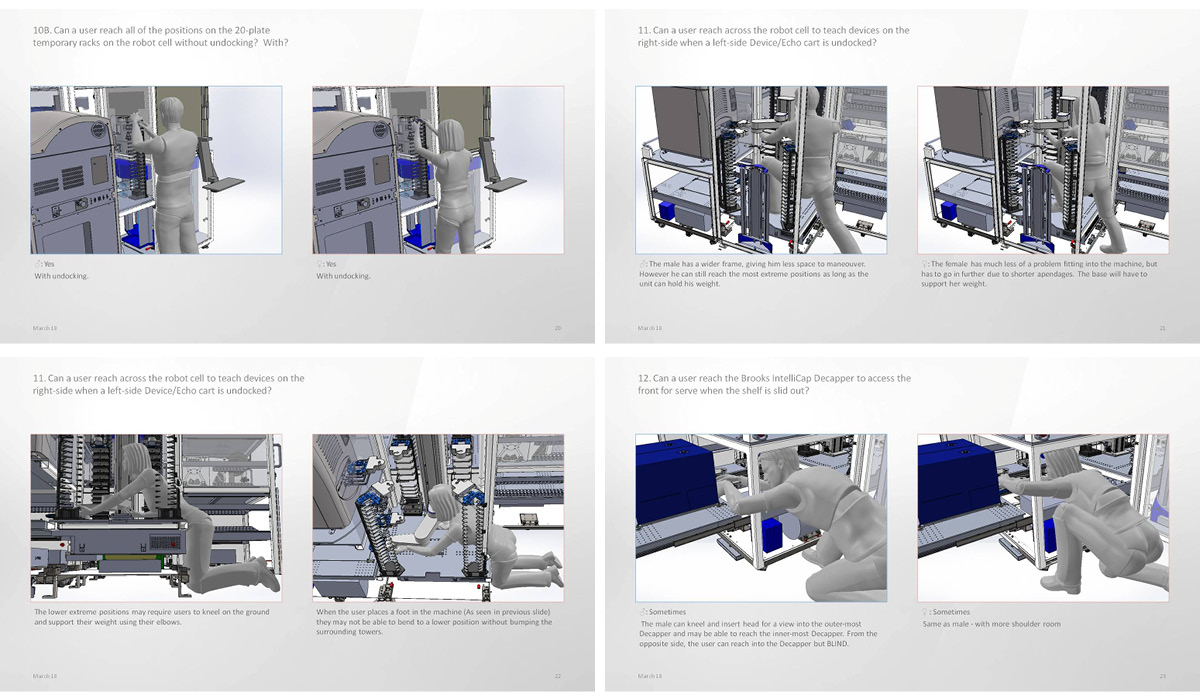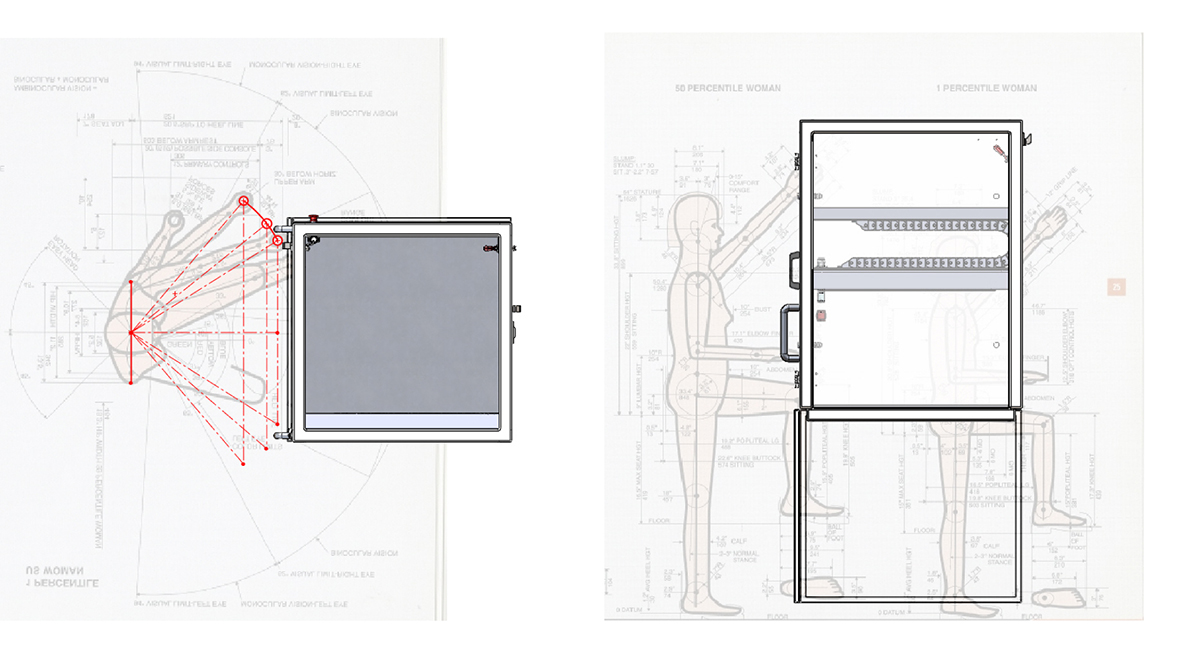 Design
A modular system with out-set modular doors proved to be quite a geometrically challenging endeavor but our designers tackled it with enthusiasm and produced clever solutions. Many different solutions with descriptions of possibilities for part-count reduction were presented. In many cases, form and style was dictated by functional possibilities and our designers treated each mechanism type in a way that would create a consistent system style and theme. Concerning the modularity and the re-use of parts; in the end we determined that more unique parts were necessary for simplicity and functionality.
Phase 1 Concepts:

Phase 2 Concepts:

Final to Proceed with: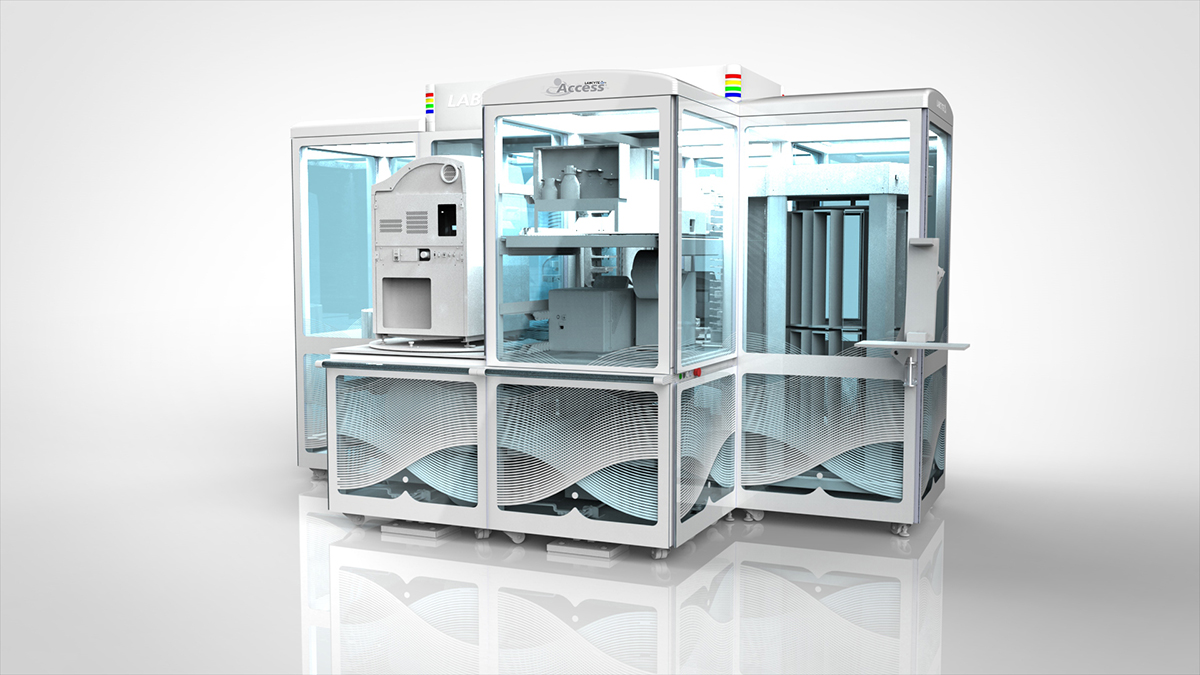 Engineering
Before engineering began on the enclosures, our industrial design team sourced, designed and specified environment-control ports for the DRS robot arms to reach through to the Echo 655T. Using vendors accustomed to manufacturing water-craft windows, we were able to customize these ports for lab equipment in the bio-tech market.